For the Love of Children Luncheon

Wednesday, February 13, 2019 @ 11:15 at Severino's
When is lunch worth $100?  When it supports the CASA Children's Fund -- created to enable CASA Advocates to purchase special items to enrich or just add normalcy o a CASA child's live. You'll hear dependency court Judge Rebecca Connolly give an update on the court.  The stories from CASA youth in foster care will inspire you, and bring you to tears.  All proceeds from the luncheon go to the CASA Children's Fund.
Thank you for making this event a resounding success. Mark your calendars for next year, February 13, 2019.

---
Dining for CASA at Shadowbrook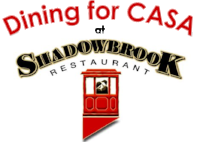 Watch for our 2019 date at Shadowbrook Restaurant
CASA has again been invited to Shadowbrook's Community Tuesday dining!  Just say you're Dining for CASA -- at the end of the evening 30% of the money made from "CASA diners" will go directly to CASA.  Bring your family, friends, co-workers -- this is a fun (and tasty!) way to support CASA's advocacy program for children and youth in foster care.
---
Team CASA at the Human Race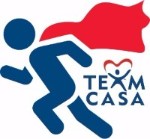 Usually the Saturday before Mother's Day!
Please come join Team CASA in the human race, encourage people to sponsor you, and help support children and youth in foster care! 
---
Imagine!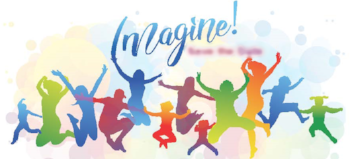 A fun, festive afternoon affair to support children and youth in foster care.
Sunday, September 30, 2018
Dine on endless hors d'oeuvres and wine on the patio while bidding on unique and unusual auction items and enjoying the music of Singing Wood Marimba.
Enjoy lavish desserts and an assortment of delicious cheeses in the ballroom.  Listen to the powerful stories of former foster youth and what it meant to have an Advocate with them on their journey.  Join in the excitement generated by bidding on amazing live auction items.
Reserve your seat here!
Last year's event sold out so make your reservation now.