Imagine! event planning committee meeting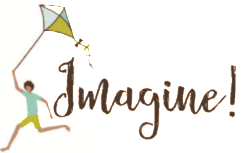 Are you a go-getter? Do you like hanging out with interesting, funny, hard-working folks? Do you have some [more!] time to give to CASA? Our annual fundraising event, Imagine, will be held on September 30, 2018. But the planning begins now! We're looking for additional volunteer committee members to help with securing silent and live auction items, sponsorships, decorating the venue, and much more!
Our 2018 kick-off meeting is on Wednesday March 14, 2018 at 2:00 p.m. at the Community Foundation in Aptos, in the Solari East room. Once we meet as a full group, we then form our working subcommittees. Your time commitment would be a couple of hours a week, working on your assigned project (usually securing silent auction items), and a committee meeting about once every 4-6 weeks. As we get closer to "game day," we will ask you to contribute a bit more time to ensure the event is as successful as ever. All funds raised at Imagine go directly to programs for our CASA children and youth.
If you're interested, please contact Mary Kashmar, CASA's Development Director, at maryk@casaofsantacruz.org