Latino Focus Group-Evening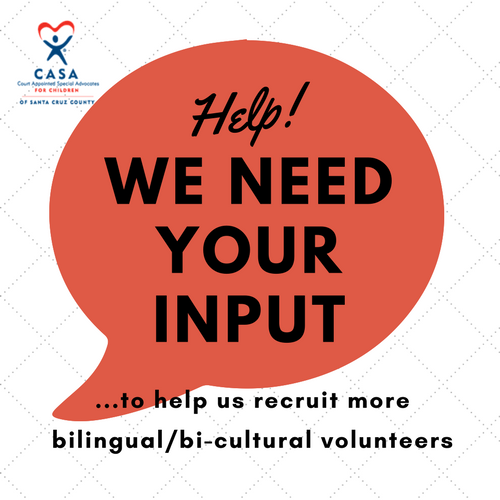 Please help us plan our next video and outreach efforts.
CASA will be working with Yellow Bus (the company that helped us make this video) to develop new campaign to recruit more bilingual/bi-cultural volunteers to better serve our children and youth. Your input will be significant for us to make this effort successful. Please join us at one of our Focus Groups to share your unique and vital perspective.