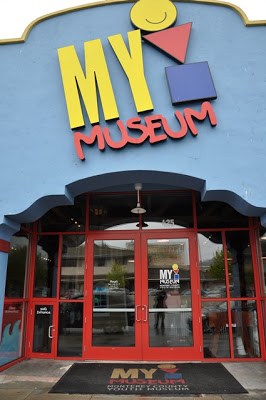 Dear advocates, we have received a very generous donation of tickets to My Museum in Monterey! Here is some information about My Museum:
MY Museum is a playground for the mind.
The museum was developed in 1997 to provide an environment where curiosity and creativity flourish, while both children and adults learn together through experience. After a successful capital campaign and move in 2008, Monterey County Youth Museum (MY Museum) now resides at 425 Washington Street. This conveniently located facility is surrounded by the Monterey Sports Center and Dennis the Menace Park. MY Museum provides an environment unique to any other in Monterey County. Constructed as a microcosm of "what makes Monterey special", this 8,500 square foot museum is packed with a variety of hands on exhibits, making each visit unique and exciting. It compliments any visit to the Monterey area or makes a good day into a great day for those who are fortunate to visit us.
Hours: Closed Mondays, Tuesday – Saturday 10AM-5PM, Sunday 12-5PM, Closed on Holidays
Location: 425 Washington Street, Monterey, CA 93940
If you would like to request some tickets, please contact Ana at 761-2956, email: ana@casaofsantacruz.org or stop by the CASA house to pick up tickets.