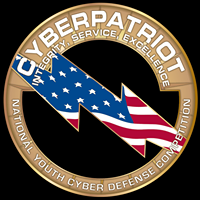 Cabrillo College is collaborating with the Air Force Associaion's CyberPatriot Program this summer to offer a free 1-week CyberCamp to students entering 9-12th grade this fall.
Summer 2017 AFA CyberCamp
Cabrillo College, Aptos Campus
July 17 – 21, 2017
9 a.m. – 3 p.m.
Students don't need to have a lot of experience in computers to be eligible. It is our goal to awaken interest in STEM careers for students at all levels of computer literacy.
Students who are selected to participate will learn about Cybersecurity and the careers available to them. Please encourage boys and girls to apply!
Interested youth should fill out the application online: https://goo.gl/forms/3U2xrjw14IJOogF03
This form will ask for a recommendation from a teacher or other adult (recommended, not required) and a brief (250 words or less) explanation about why you want to attend AFA CyberCamp at Cabrillo College.
Note: This is not a registration form for the CyberCamp, students will be notified of their selection to be in the program. Space is limited!
For more information about the program, go to:
https://www.uscyberpatriot.org/special-initiatives/afa-cybercamp-program/program-overview
CONTACT PERSON:
Leslie L De Rose
CTE Program Coordinator
Cabrillo College
6500 Soquel Drive, HW2251
Aptos, CA 95003
831.479.6560