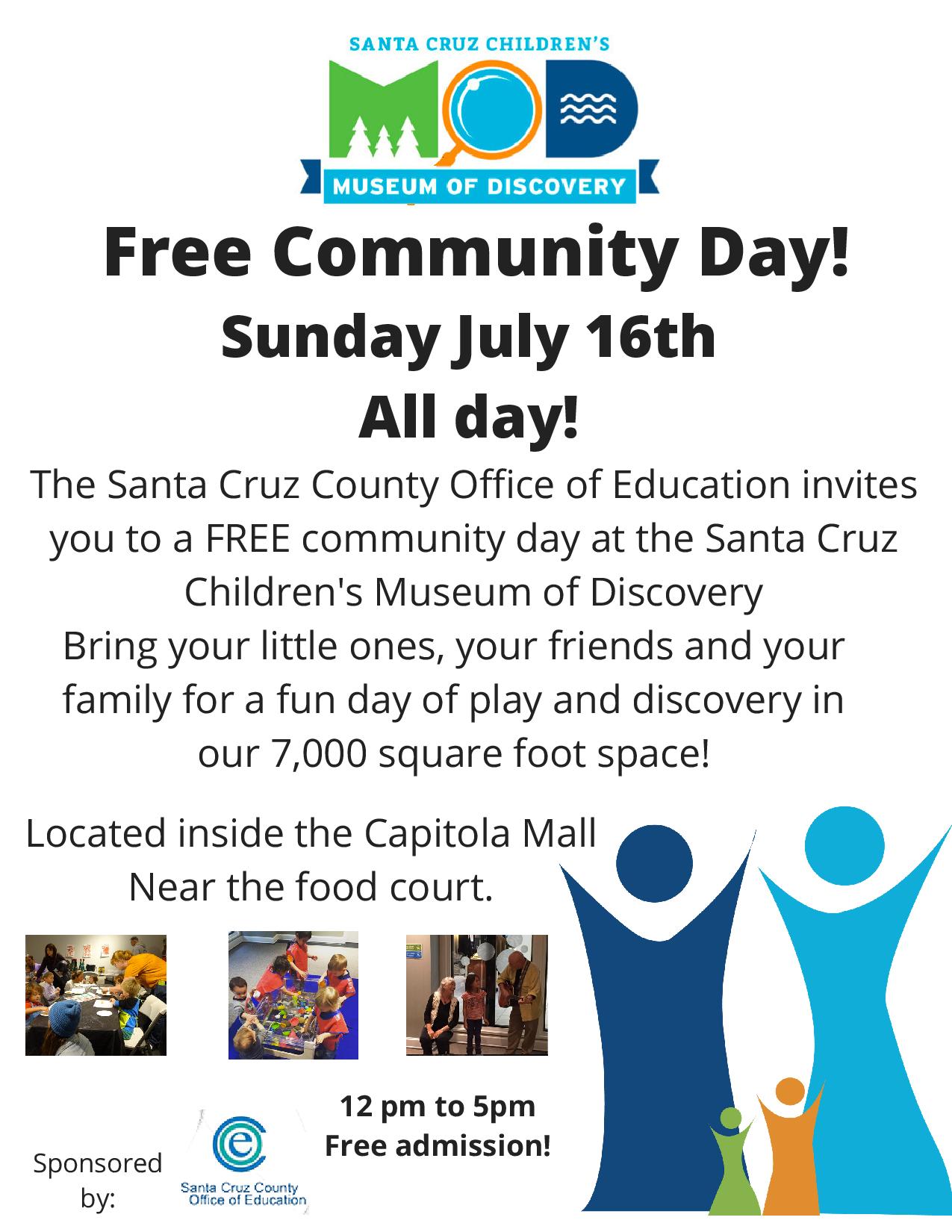 Museum of Discovery
FREE Community Day!
Sunday July 16th ALL DAY!
The Santa Cruz County Office of Education invites you to a FREE community day at the Santa Cruz Children's Museum of Discovery.
Bring your little ones, your friends and your family for a fun day to play and discovery in our 7,000 square foot space!
Located inside the Captiola Mall near the food court.
12:00pm-5:00pm
FREE ADMISSION!!