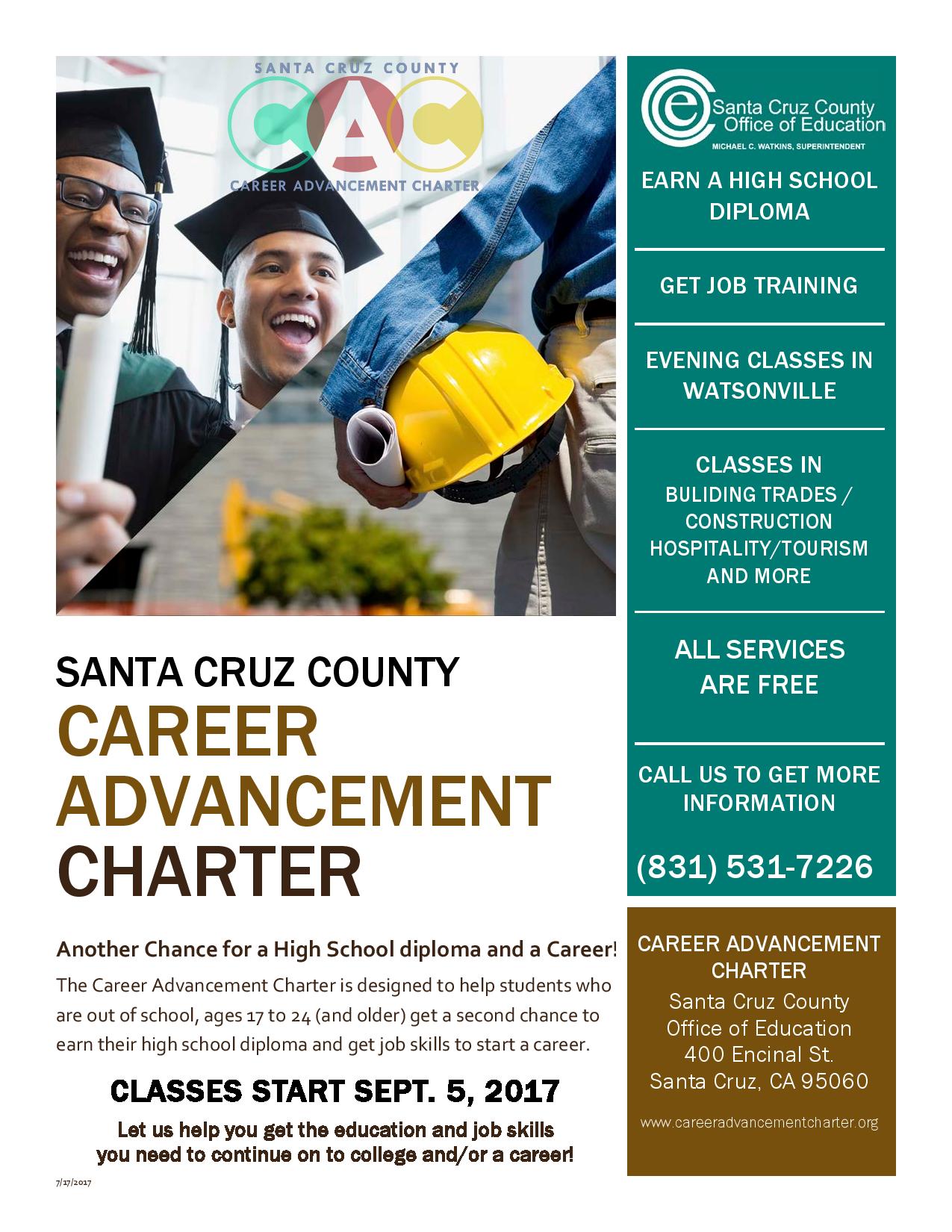 We are happy to announce the soon-to-be-opening of Career Advancement Charter school whose mission is to offer an opportunity for people of all ages to earn their high school diplomas. Starting at age 17 and up. Classes start September 5th. Students can obtain their diploma, get job training,....all FREE!
Opening this fall, in 5 locations. 2 of them are in locked facilities (RounTree and the Main Jail), 2 locations at school sites (Sequoia and Natural Bridges), and one location at COE.
For more information regarding enrollment, please call at (831) 531-7226 or visit their website at www.careeradvancementcharter.org for more information.