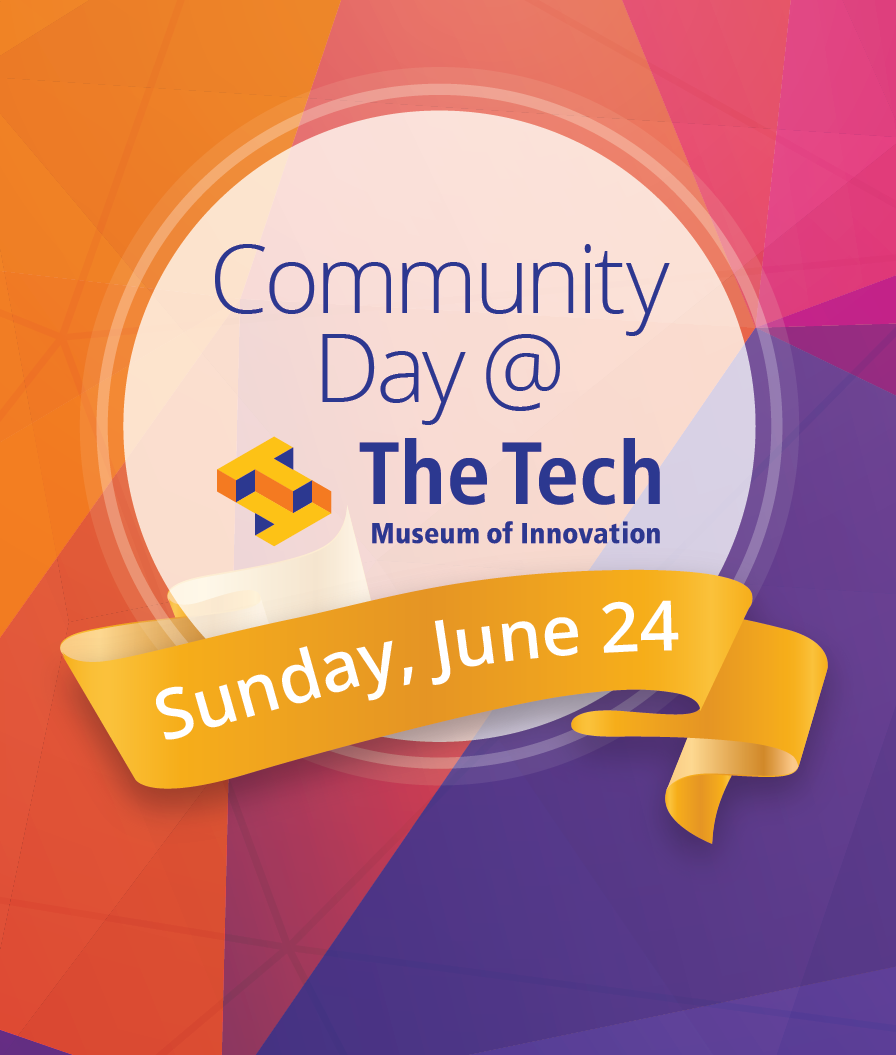 San Jose Tech Museum
​
Community Day
Sunday, June 24
10:00 a.m. - 5:00 p.m.
For one day only, The Tech is swinging open its doors and offering free admission to all! Come get a taste of our hands-on exhibits and experiences, and enjoy a film at the Hackworth IMAX Dome Theater for just $5. We'll also have special activities and goodies.
https://www.thetech.org/events/community-day-0#.WxlhtHOW2oE.gmail