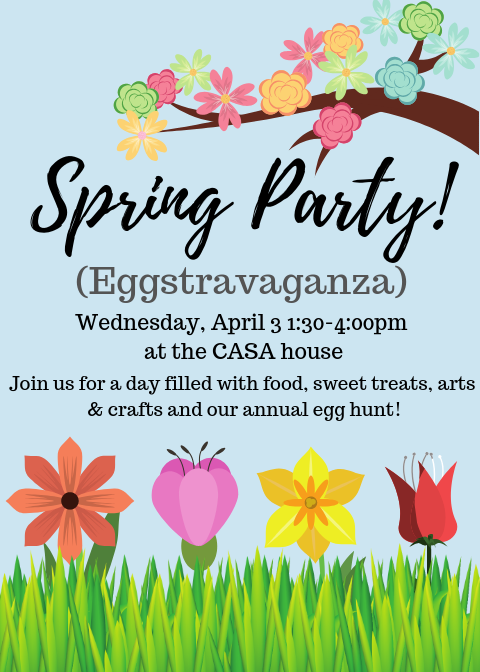 Dear Advocates,
Please join us with your CASA child/youth for our Spring Party! (Eggstravaganza). Join us for a fun filled day with great food, arts and crafts and a fun egg hunt!
Please RSVP by clicking the following link: http://tinyurl.com/CASASpringParty19
If you have any additional questions about the event, please contact Ana at the office by calling 761-2956 or via email: ana@casaofsantacruz.org
*THIS EVENT IS FOR CASA CHILDREN/YOUTH & ADVOCATES ONLY"