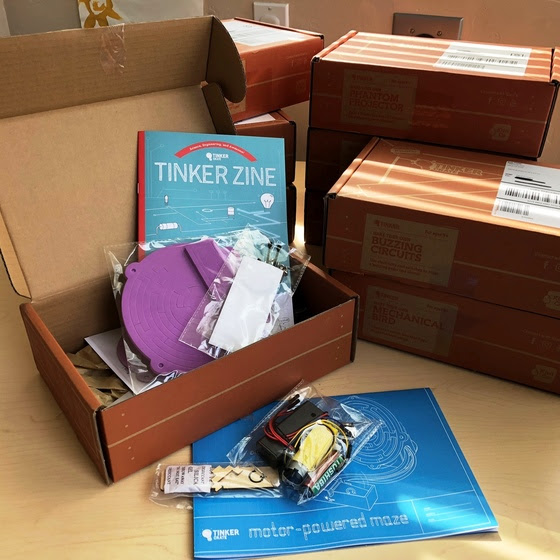 Hello advocates, we have 9 Tinker Crate sets available for your CASA child/youth!
A Tinker Crate set comes with materials to create a creative, innovative STEM (science, technology, engineering and math) project.

The following 9 sets are available here at the CASA house:
1.) Motor powered maze, 2.) Vacum chamber, 3.) Zoetrope, 4.) Glowing pendulum, 5.) Phantom projector, 6.) Kinegram machine, 7.) Flying disc machine, 8.) Mechanical bird, 9.) Buzzing circuit.

If you are interested in one of these Tinker Crate sets, please stop by the CASA house to pick one of your choice.