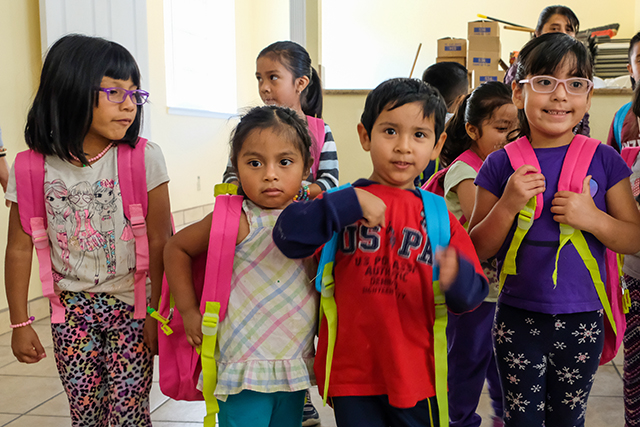 Dear advocates, each year the County Office of Education donates backpacks to our CASA children/youth upon request. This year once more they will be donating backpacks to our CASA children and youth. Once backpacks arrive, you will receive an email notifying you that they are here, and you can stop by the CASA house to select a backpack for your CASA child/youth. 

To request a backpack, you can click on the following link to fill out our request form: https://forms.gle/9x3XhuvMtoc3FBnh9 
OR

You can also reply to this email providing the following information:

1. Child/Youth Name
2. School Attending Fall 2019
3. School District
4. Grade entering fall 2019
5. Child/Youth Date of Birth
6. Child/Youth Living Situation, select one:
a. Hotel/Motel
b. Doubled up with family or friends, couch surfing. This includes families renting a room from a family or friend.
c. Family shelter
d. Unsheltered - Living in car, streets, substandard housing.
e. Child welfare/Foster Care system (STRTP, Resource Family) 
f. Low income housing 

7. Parent/Guardian Full Name
8. Parent/Guardian phone number
9. Advocate Name
10. Advocate Email
11. Advocates Supervisor 


***THE LAST DAY TO REQUEST A BACKPACK FOR YOUR CASA WILL BE MONDAY JULY 22ND at 1:00 PM***

If you have any additional questions please contact me via email at ana@casaofsantacruz.org or phone 831-761-2956.