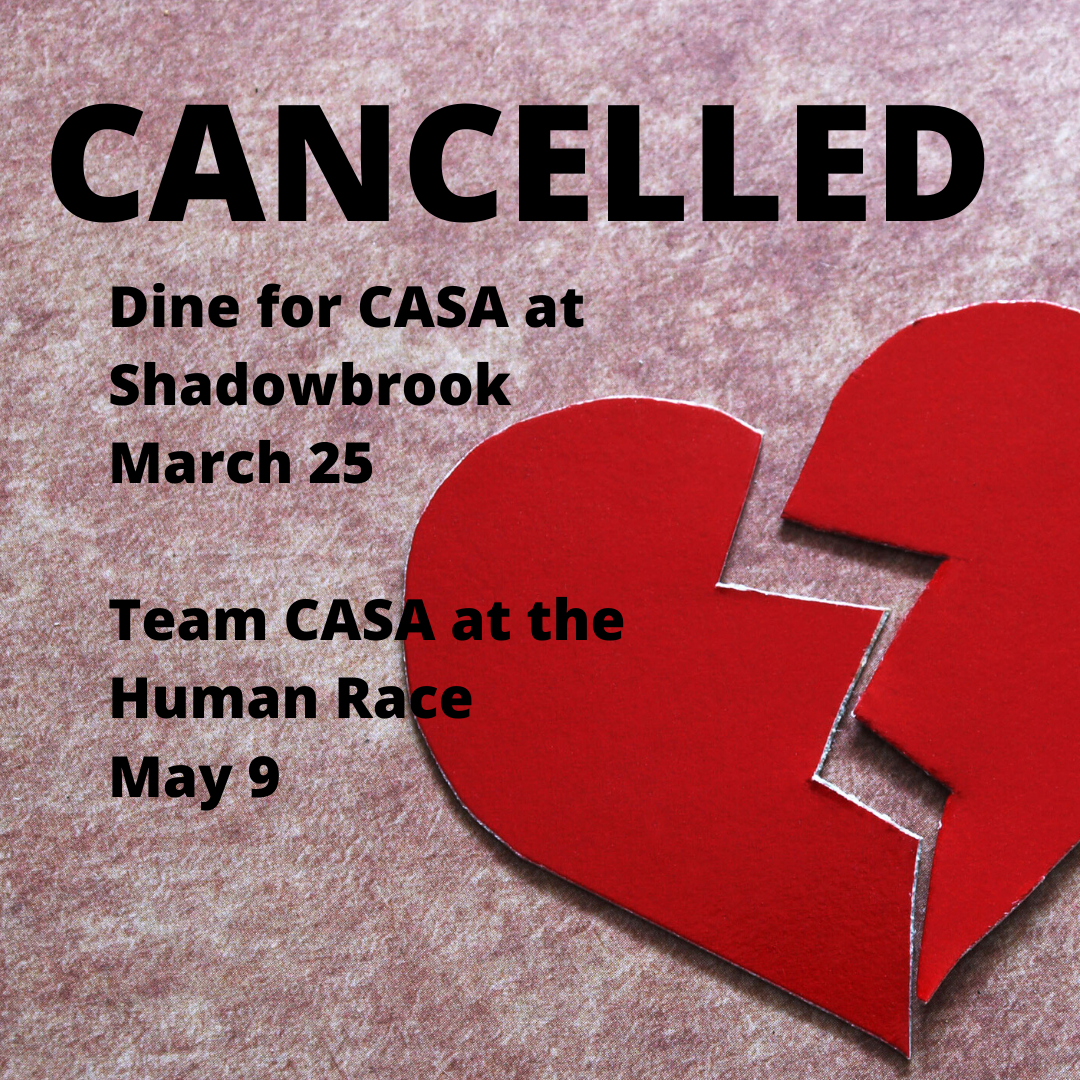 Dear CASA community,
The well-being of our community means the world to us at CASA and we always want to do what we can to help all of the members of Santa Cruz County.  In order to slow the spread of COVID-19, experts are encouraging us to practice social distancing and when we can, to make decisions that limit social contact in our name.  So, we have sadly come to the conclusion that we should cancel our upcoming fundraiser at Shadowbrook and our participation in the Human Race.  
We treasure the opportunities that we have to see you and have fun with you and as such we truly regret not being able to participate in these two fundraisers.  But we also trust that our caring and supportive community will come together in other ways to support each other through these current times no matter what comes our way due to COVID-19.  
Likewise, CASA will do all that we can to support our youth and to work with our community so that each of the children we support has what they need during this pandemic.   We have been busy preparing to meet any additional needs that the children and the families that support them may have during this time and we are committed to doing all that we can to help them.
We look forward to being able to gather with you again soon.  In the meantime, please take care of you and yours.  We hope you will join us in helping to meet the increased needs of our community over the coming months in whatever ways you are able. 
Kindly, 
 
Lynne Petrovic, MSW
Executive Director