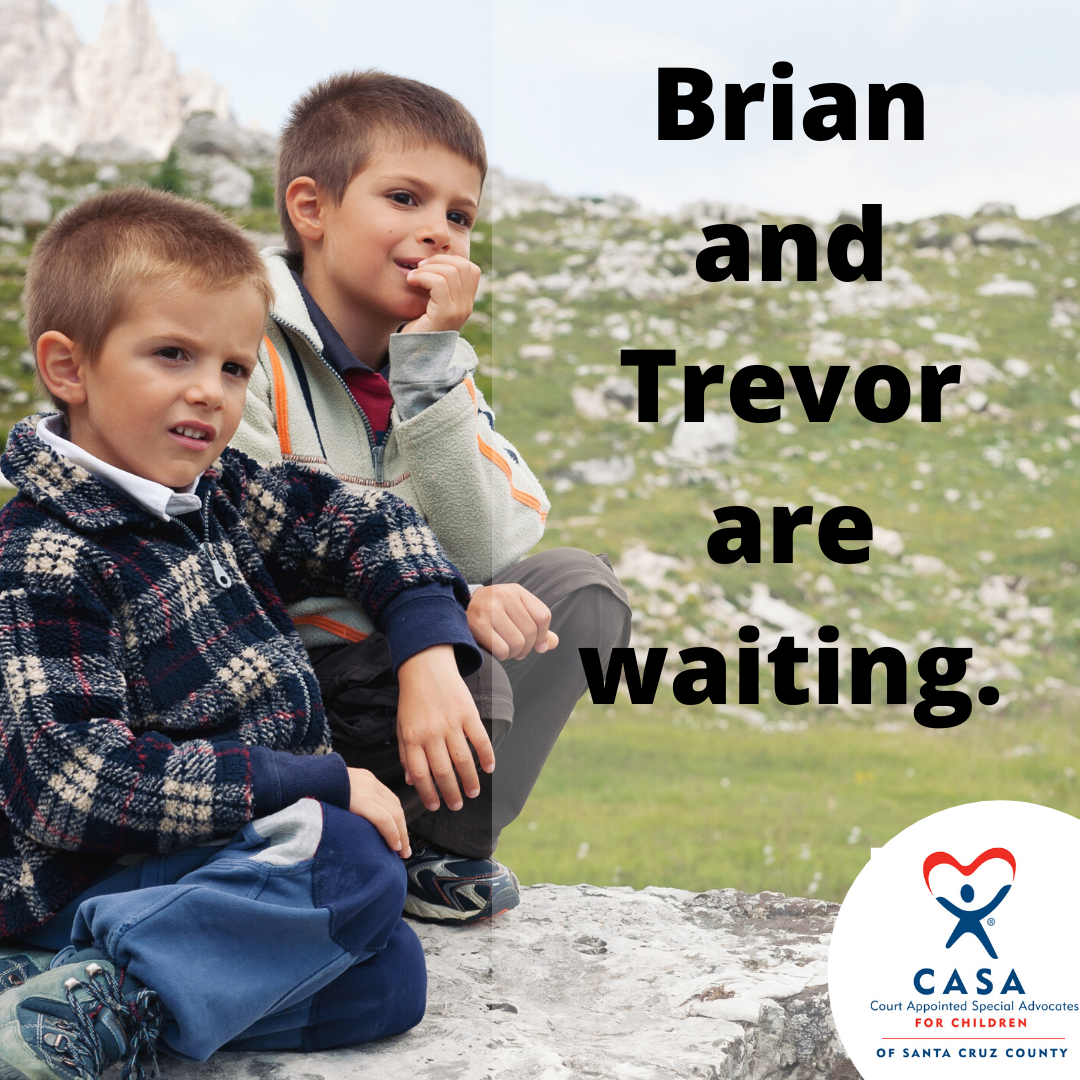 Brian and Trevor are two brothers who are 9 and 12 years old. 
Both were neglected due to their parents' drug use, and while their parents are doing their part to address their substance issue, it is our part as a community to be there for Brian and Trevor during this difficult time. 
COVID is affecting all of us, but CASA volunteers make sure that children in foster care are protected from the isolation that comes with this pandemic. Children in foster care need members of their community to make sure that they aren't left behind as the world shelters in place. 
Children are especially vulnerable to abuse and neglect right now.  And it's more important than ever that these children have a volunteer Court Appointed Special Advocate who spends just a few hours a week to get to know them and their unique needs and provide a voice for them as decisions affecting their lives are being made.
Brian and Trevor have been waiting 25 days for a CASA.They want to learn karate, and how to play to the drums, and while they're in foster care they just need someone outside of the child welfare system to invest in them. That's what CASAs do.
Do you have a few hours a week to invest in the future of a child in foster care? Online training to become a Court Appointed Special Advocate begins June 29. The deadline to apply is June 20. Sign up for an information meeting  HERE.