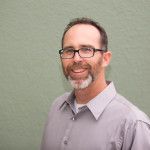 Dear Fellow Advocates,
With the ever evolving response to COVID-19, we would like to remind you to continue to adhere to all Shelter in Place and social distancing orders for your safety and the safety of others in regards to your CASA role. The mandate for in-person visits continues to be waived at this time. You can expect to receive an updated directive from CASA Program Director, Jimmy Cook, regarding Advocate/child visits in person as we learn more about the possibility of reopening the CASA house. However, as for now, please maintain the expected social distancing orders for your safety and safety of the children and their families. 
Each individual child and family is unique and many of those we serve are even more vulnerable and isolated during this time. Maintaining the CASA relationship in-person could feel in many ways essential, but we must consider the best interest of the child/youth. With your creative flair and desire to show up for your child, there may be times where a visit with your youth or child/caregiver is possible while still adhering to Shelter in Place orders in a neutral and open space. If you have an idea of how to do this safely, please contact your supervisor directly to discuss the following:
How it is in the best interest of the child/youth
How you and others will practice social distancing (6ft) and take proper safety precautions (mask/face coverings, gloves, hand sanitizer, etc...)
Ensuring all parties are comfortable and agree to the arrangement
On a similar note about keeping in touch with Supervisors, although we recognize that most Advocates are spending less hours per month on their case than usual, we still need everyone to document time in OPTIMA, even the smallest amount of time; i.e. video conference calls, telephone calls, texts, and emails should all be documented so we can continue to show your volunteer hours to our grantors and donors.
Last, we entrust our Advocates to put forth their best judgement at all times to practice social distancing, wear proper face coverings and/or gloves, and when engaging in activities as it relates to their CASA role. Thank you for your solidarity and commitment to serving our community. You are so appreciated for your support!
Take care,
Jimmy and your Advocate Supervisors