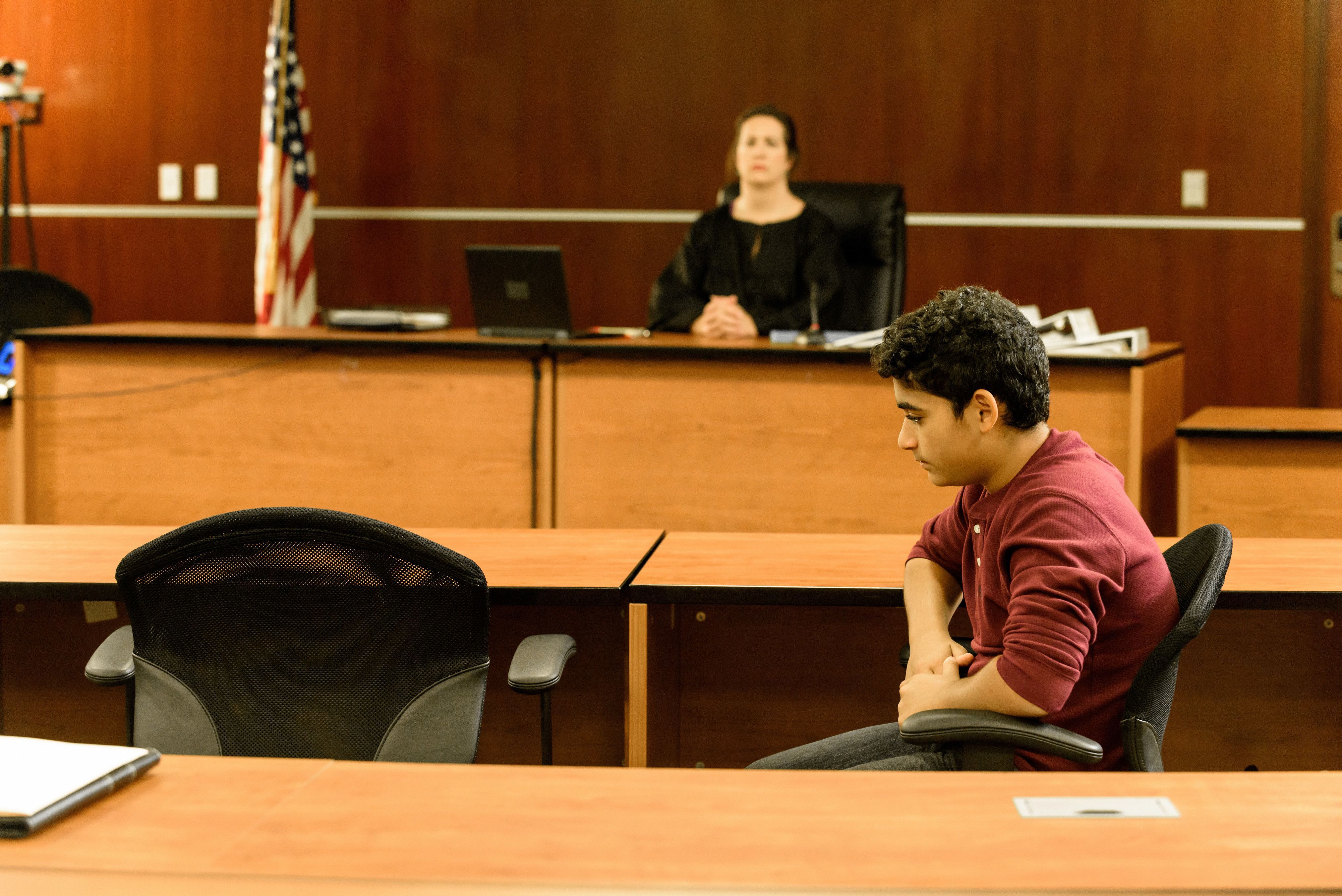 The COVID-19 pandemic disrupted a lot of our plans, both in our personal lives and what we wanted to accomplish in our work. One of these disrupted efforts was our newly formed partnership with California CASA, the Santa Cruz County Juvenile Justice Court, and Santa Cruz County Juvenile Probation to serve local youth who are under the jurisdiction of the Juvenile Justice Court, and not the Dependency Court. The pilot program kicked off in January 2020, and therefore didn't have much time before it was disrupted.
Historically, CASA programs in California have only assigned volunteer Advocates to work with children who are under the jurisdiction of the local Dependency Court. These are children who have been the victim of a substantiated case of child abuse or neglect. Occasionally, a youth may be "dually involved", which means that in addition to having an open Dependency case, the youth is also involved with Juvenile Probation in some fashion - either formally or informally. CASA of Santa Cruz County has had a few volunteer Advocates assigned to cases like these every year since our founding.The California Rules of Court, which provide for the existence of CASA programs in California, allows for CASA programs to be involved with all Juvenile cases; Dependency and Juvenile Justice both.
The pilot program, which began in January 2020 assigned CASA Advocates to cases that are solely under the jurisdiction of the Juvenile Justice Court. These young people haven't been found to be abused or neglected by their parents, but the courts and community felt strongly that these young people are still youth who need CASA volunteers. These are youth who need resources to ensure that their outcomes are not dictated by the adverse experiences of their childhood. This is something that our CASA volunteer Advocates excel at.
The California CASA Association teamed up with Judge Carol Isackson, University of Michigan, and an interested donor to put together a study to determine the effectiveness of CASA Advocates being assigned to Juvenile Justice cases. CASA of Santa Cruz was selected to be one of four county organizations in the state to participate in this pilot program to study the outcomes.
We were met with incredible enthusiasm from our partners in the community. In 2019, we quickly established relationships with the Juvenile Justice Court, Juvenile Probation, and ramped up a training program for experienced CASA Advocates who were interested in being part of the Juvenile Justice Pilot Program.
By the end of February 2020, CASA of Santa Cruz had already assigned Advocates to three youth who were completely under the jurisdiction of the Juvenile Justice Court. In late March, when Shelter-in-Place orders went into effect two of those assignments were still intact. The third had already ended due to a lack of participation on behalf of the youth. With Shelter-in-Place orders altering the way that CASA volunteers were able to meet with their CASA youths, the decision was made to pause the official Juvenile Justice Pilot Project as the study could not continue. All new assignments were put on hold.
However, we, along with our partners at the Juvenile Justice Court and Juvenile Probation, decided to continue with the two assignments we had begun, and those two assignments continue to this day. For the past year, two young men who are involved in the Juvenile Justice system have had an Advocate who has walked alongside them through not only their interactions with the Court, but also through a historic pandemic. Some things are different with how an Advocate serves a Juvenile Justice youth than a Dependency Court youth, but many things are the same.  These youth come from many of the same socio-economic circumstances and have experienced some sort of trauma which has affected their behaviors.  
Juvenile justice youth have additional obligations that Advocates can help with.  Our volunteers supported these two young men as they wrote apology letters, atoning for their crimes. Since these youth are in many cases required to pay restitution, their CASA would help them find jobs to raise money to pay that restitution. These youth may also be required to serve volunteer hours and our Advocates helped them look for opportunities to accumulate those volunteer hours. Advocates were also there in Court with these two young men, and provided valuable feedback to the team of supporters to ensure that these two young men will have all the opportunity for success that we could hope for.
So, here we are, one year later, and CASA of Santa Cruz County is still committed to serving the youth involved in the Juvenile Justice system. We have maintained our relationships with our partners, and are constantly checking in with the organizers of the Pilot Project study  to get that effort back online. It is important to us that we have data to back up our work, and the Pilot Project is the gateway to expanding our work to achieve our goal of providing an Advocate for every youth who needs one, no matter what court their case is being heard in.
Those conversations about restarting the official Pilot Project are ongoing, and we hope to share more details with you soon. But in the meantime, it is important to note that it wasn't just institutions that made this project happen. Like all of the work that CASA does, it happens because of community support. Donors who believe in the mission of helping young people and volunteers who give their time and open their hearts to the children and youth they are working with. Both of these groups are responsible for CASA's resounding success, especially in a year like 2020.