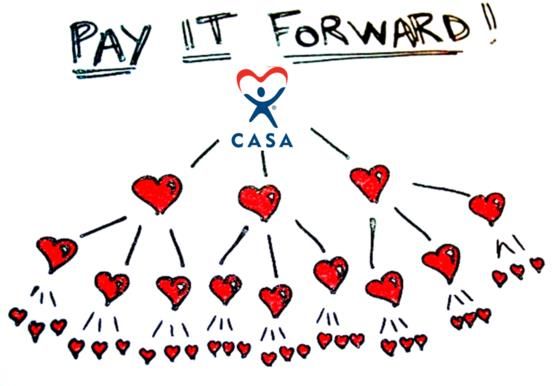 Can you help represent CASA at an upcoming community event?
CASA will have an information booth at the Burrito Bash in Watsonville on Saturday, October 7th. We will also be at Open Streets Santa Cruz on Sunday, October 8.
Go to http://signup.com/go/YqWjzE to view the schedule and sign up to help.
Volunteers who sign up and represent CASA will receive a fancy new CASA t-shirt!
Thank you!!