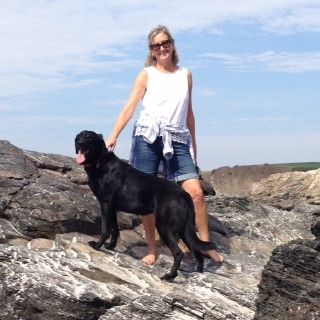 At CASA, we are always looking for ways to celebrate our amazing Advocates. In keeping with that intention, every month we will highlight the story and experience of one Advocate who is working with a child or youth. Every Advocate has a story, and we hope that by regularly featuring individual Advocates, we can honor the stories and experiences of all.
This month we got to know Val Rathbone. Val was born in Santa Cruz, but moved away and just returned 1.5 years ago to enjoy the mild climate and be closer to family. Her favorite childhood memory is going on a 6 week trip around the globe with her family during high school, visiting South America, Africa, Southern Europe, Indonesia, and Australia.
Val came to CASA after her children went off to college and she had a desire to pursue volunteer work where she could interact with kids. Val is currently an Advocate for a 4-year-old boy. She shares that "when I first started, he was very excitable and spoke so fast and got ahead of himself. Now, he is more settled, calmed down, speech has slowed down, and we have great conversations!" When asked about her feelings of why it's important for children in dependency to have an Advocate, she states that they are "the one constant. Being a voice that's only focused on them is huge. For younger kids, being there just for them, and not having to share you, means so much. For older kids, it can be just being someone that the child can talk to and trust."
Val and her youth enjoy going to the park and beach, where he can run around and play, or going to the Children's Museum of Discovery (MOD). Val shares "I learn stuff from him -- to see and experience things through children's eyes. We learn things from each other."
In her spare time, Val enjoys yoga, reading, crochet, and art. A fun fact about Val is that she enjoys mountain and road biking, going on a couple of rides a week with her husband! Another fun fact is that her daughter's sorority philanthropy is CASA. The sorority members learn about CASA, hold fundraisers, and raise awareness. Val just recently spoke at their Rock the CASA event!