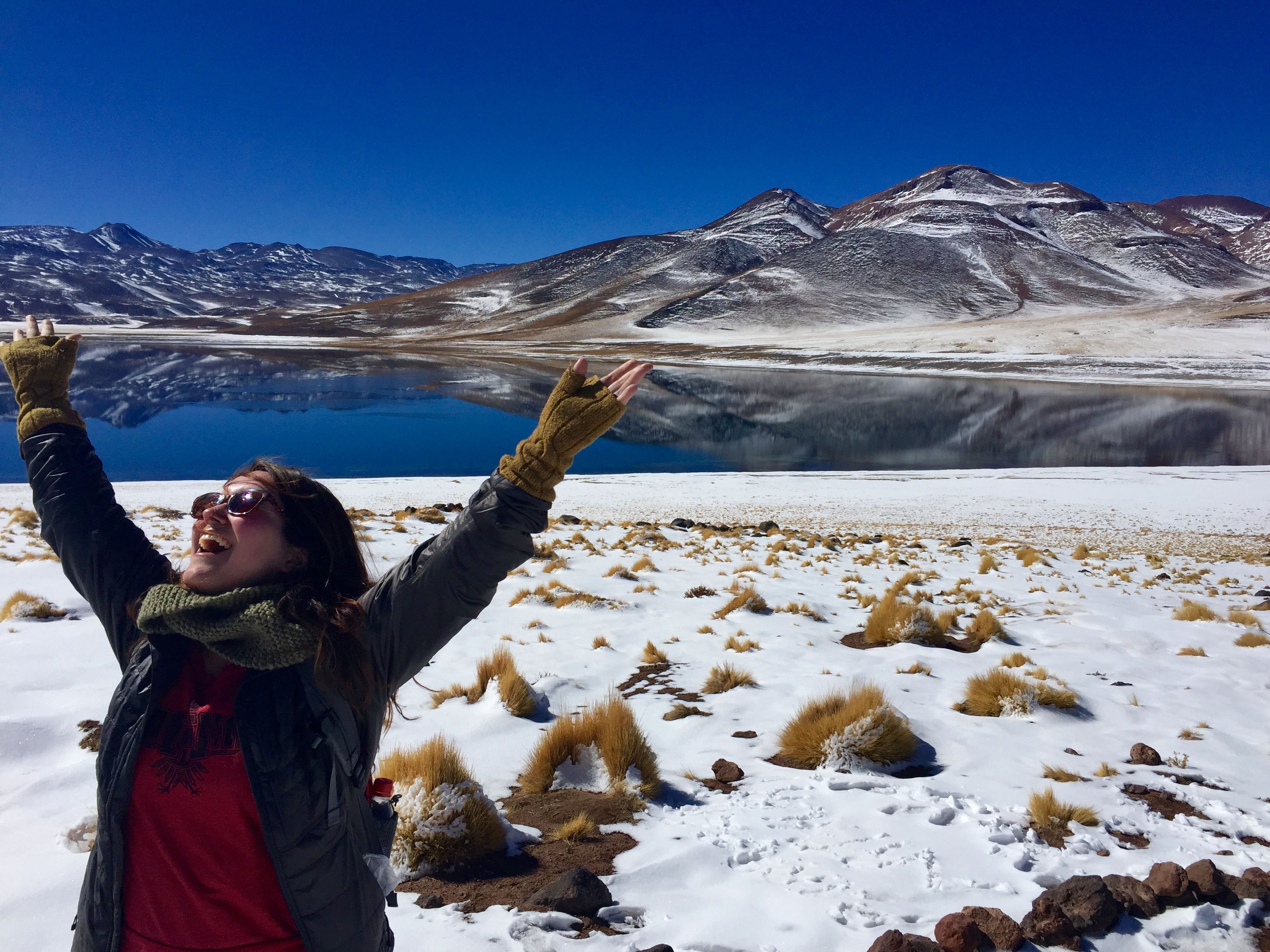 At CASA, we are always looking for ways to celebrate our amazing Advocates. In keeping with that intention, every month we will highlight the story and experience of one Advocate who is working with a child or youth. Every Advocate has a story, and we hope that by regularly featuring individual Advocates, we can honor the stories and experiences of all. This month we got to talk with Sarah Amador.
Sarah has lived her most of life on the coasts. Born and raised in Los Angeles, she came to Santa Cruz in 2001, where she attended UCSC. She was then off to graduate school at NYU, where she studied Spanish and Latin American Literature. After teaching at NYU and in Madrid, Sarah came back to Santa Cruz in 2010, taught for four years there, and is now an Administrator in the Graduate Program in Ecology and Evolutionary Biology.
She first heard about CASA through a very good friend who used to be an Advocate. Sarah said, "He kept telling me, 'You gotta do this! You'd be perfect for this!' Once I was sure I was staying in Santa Cruz, and could make the commitment, I was all in."
Sarah was sworn in in March of 2017, and was matched with a 12-year old girl. "I adore her," Sarah said. "She's so fun and funny and thoughtful and caring. We're always telling each other, 'I like you 'cause you're up for anything!'" Together Sarah and her girl go hiking, explore the tide pools, hang out at a horse ranch, always with Sarah's dog, Roscoe, by their side. "He's my co-CASA!" Sarah laughed.
Sarah takes her commitment as an Advocate seriously. She said, "So many of our kids in the dependency care system are surrounded by adults who aren't consistently or permanently in their lives. They need someone to be their rock, someone they can rely on." Sarah continued, "I want my girl to grow up strong, and clear in her own capabilities. I want her to always work toward her dreams."
Speaking of working toward your dreams: for her 33rd birthday, Sarah's wish was "to be on a Martian landscape, surrounded by flamingos." A pipe dream to some, maybe, but not to Sarah! Along with a friend, she flew to the Atacama Desert in an isolated region of Chile. There, in the driest non-polar desert in the world – with its otherworldly, moon-like landscape – Sarah was right in the middle of a flamingo migration pattern.
Next on her travel list? Iceland…or Vietnam. "I know, I know," Sarah said. "They're polar opposites. We'll just have to see where I'm at when it's time to plan!"