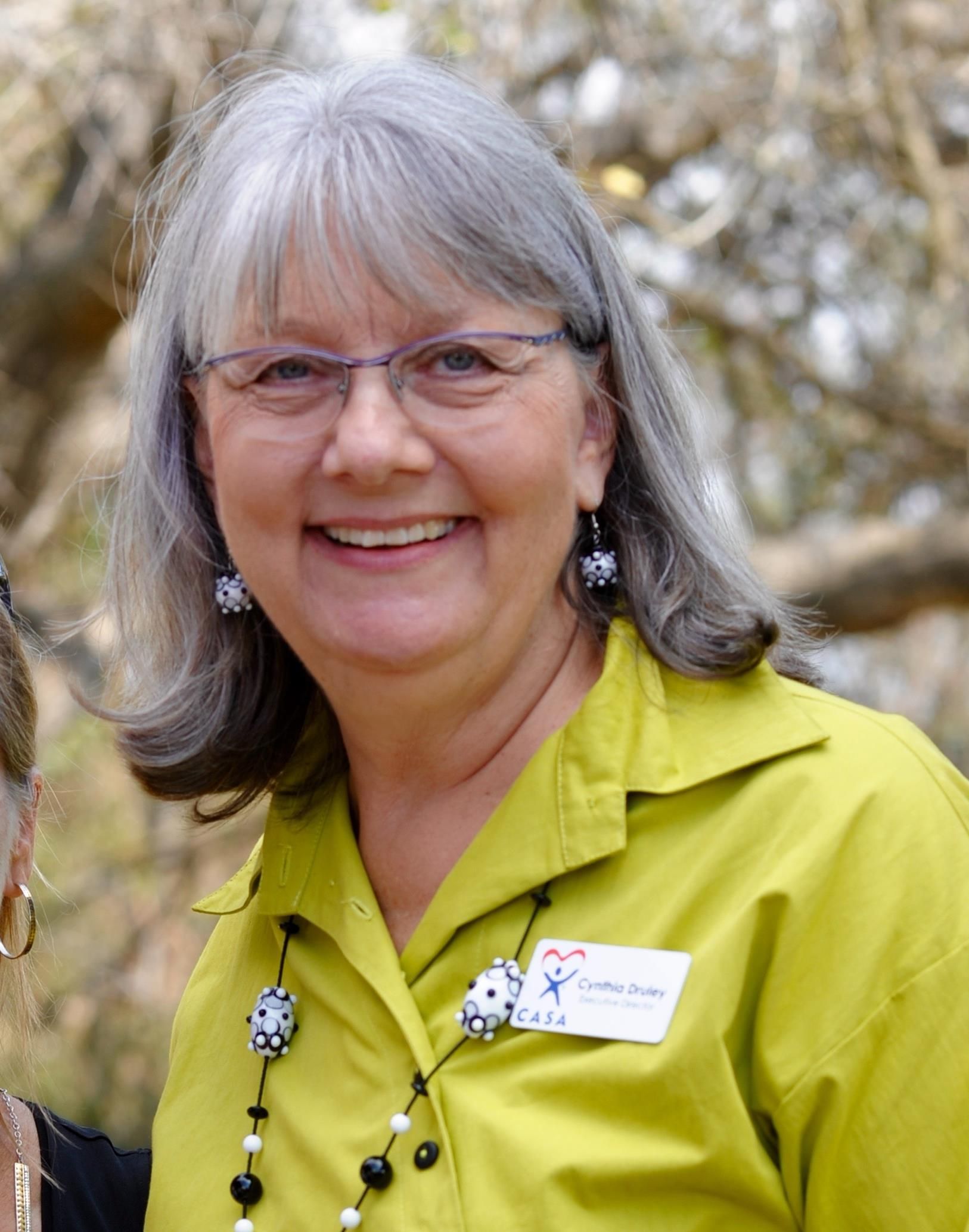 The CASA Board would like to share with our community that after serving for six years as the Executive Director of CASA of Santa Cruz County, Cynthia Druley will be retiring in August of this year.
Under her helm, the organization has served more children than ever before and expanded the depth of its services to ensure that children in dependency/foster care in our community have the opportunity to thrive in loving, permanent homes. Cynthia began her tenure at CASA in January of 2012 when changes to the child welfare system enabled youth age 18-21 to remain in the dependency system. She helped CASA launch services to those youth, and was also at the helm as the county's FosterEd program was pioneered as a permanent educational support for children in foster care. Under her leadership CASA recently launched a new program to serve infants and toddlers in the foster/dependency care system, realizing the organization's dream of serving all children from age birth to 21.
Over the past six years, CASA has steadily increased the number of children served by 10% a year. Last year CASA served 283 children and youth in foster care, with an annual budget of $1.2 million. CASA's Board President David Fulton said, "Cynthia's leadership has made CASA one of the strongest and most powerful voices for foster children in Santa Cruz County."
After 50 years of working, Cynthia plans to spend more time reading, relaxing and traveling. After seeing the many beautiful hand-made quilts donated to the children at CASA, she has aspirations to become a quilter. She will also continue her volunteer service as a board member at the Community Foundation Santa Cruz County. Cynthia said, "We always say that no one ever leaves CASA, and that's true. It's true for me. I've been touched by these children in a profound way. I will always hold CASA in my heart and continue to be a life-long advocate and supporter of children in the foster and dependency care systems."
The CASA Board of Directors, staff, stakeholders and overall community at large will sorely miss Cynthia, and applaud her compassion, integrity, and fierce dedication.
The job announcement for the Executive Director position will be posted in mid-March.
David Fulton, President, and the CASA Board of Directors