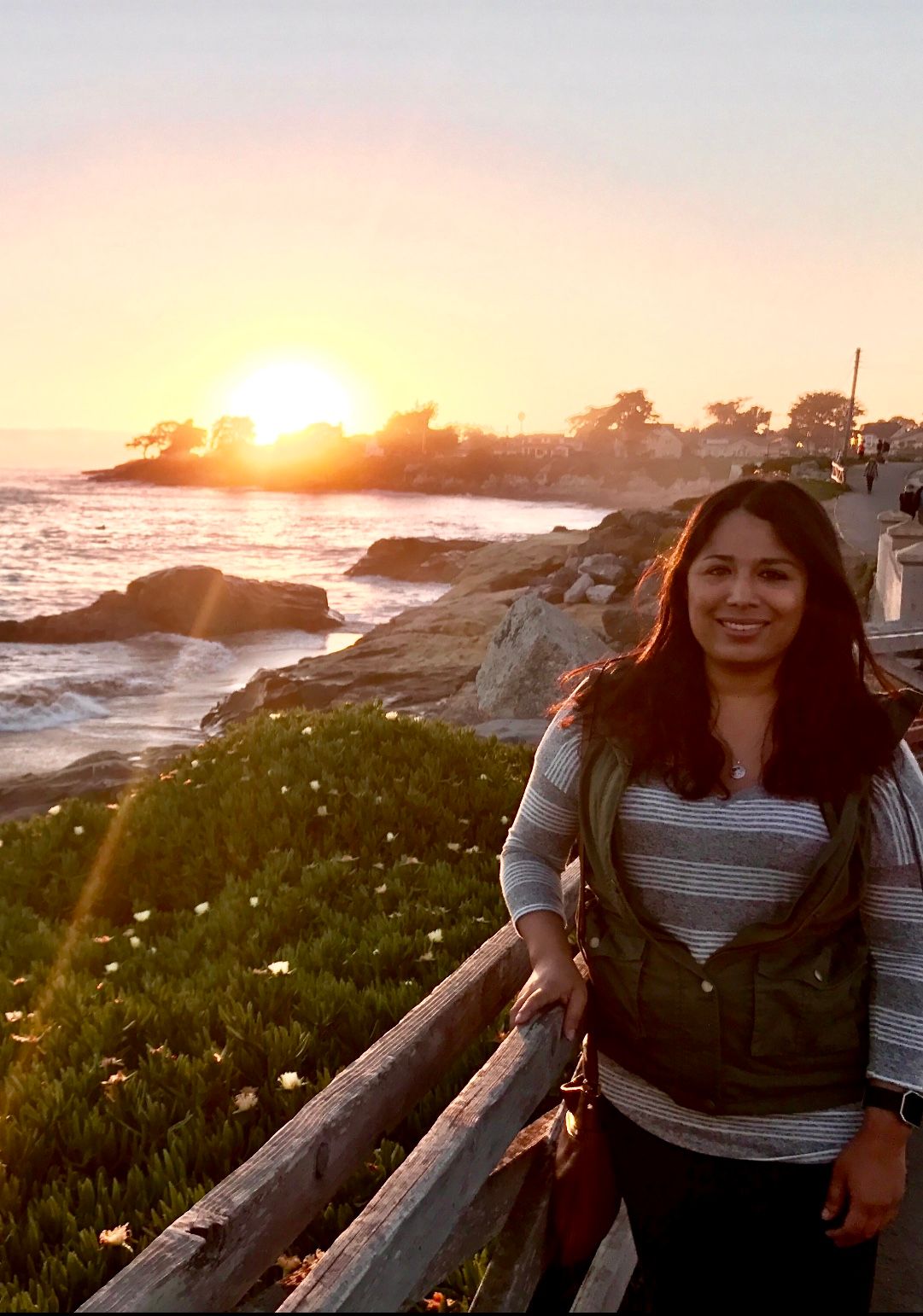 At CASA, we are always looking for ways to celebrate our amazing Advocates. In keeping with that intention, every month we will highlight the story and experience of one Advocate who is working with a child or youth. Every Advocate has a story, and we hope that by regularly featuring individual Advocates, we can honor the stories and experiences of all.
This month, we sat down with Mari Briones. Mari was sworn in as an Advocate in June of 2017 and was matched with her child a week later. Mari moved up from San Diego to go to UCSC, and has since worked in the education field. Mari found out about CASA from her friend who was in foster care and had a CASA. When the opportunity to volunteer with CASA came up, Mari jumped right in.
All of our Advocates have had childhoods of their own. When asked to share a favorite childhood memory, Mari related that when she was young, her father would come back from business trips with chocolate for her, unbeknownst to her mother. Mari's father would bring her mother back gifts such as jewelry, but Mari still feels like she got the better end of the deal.
When we asked Mari to share a fun fact about herself, she mentioned that she has started learning the ukulele, starting with a Jason Mraz song. This will be an especially useful skill when working with her CASA youth, as listening to music has been a large part of their time together.
Mari has been working with a teenager who has changed placements a number of times and Mari has been one of the few support people who have been consistently present in this teenager's life throughout this process. When we asked Mari what she felt like the benefit of having a CASA was for a child in the system, she said that it all comes down to "ensuring that a child is getting what they need." Because of the longevity with which Mari has been connected to this case she has seen needs arise and has been in a position to work with the other support team members to address them.
She also expressed that one of the things that has struck her the most about the process was just how much growth there has been in the relationship since it started in June of last year. Mari reflected that her CASA youth is the "most resilient kid I've ever met."