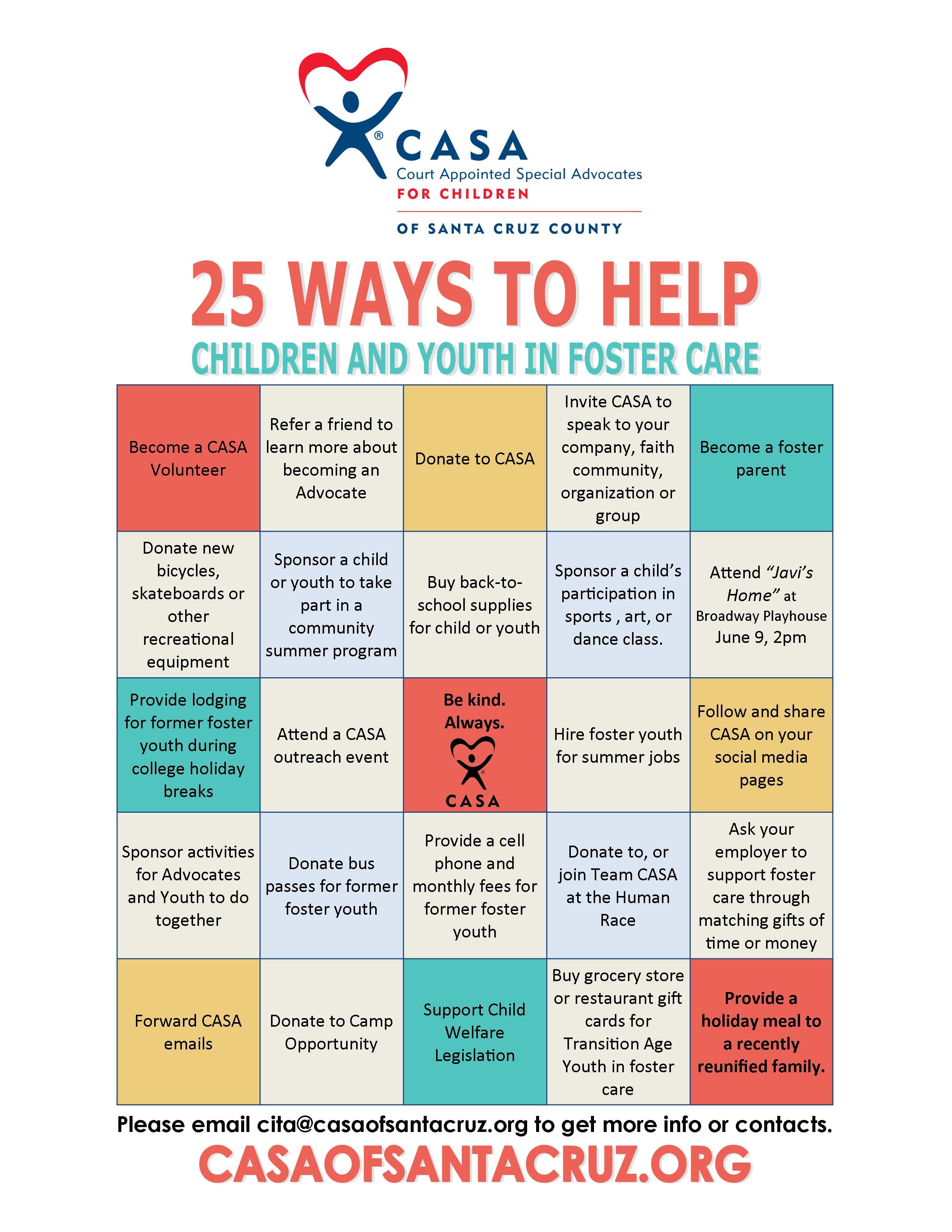 During National Foster Care Month, we renew our commitment to ensuring a bright future for the more than 430,000 children and youth in foster care nationwide, and we celebrate all those who make a meaningful difference in their lives.
At any given time, in Santa Cruz County roughly 250 children and youth are in need of foster and adoptive parents able to care for them. There is always a strong placement need for older children, sibling sets, and children with special challenges.You can learn more about becoming a foster parent or renting a room to an older youth at fostercare4kids.com or call (831) 345-2700.
Whether you have a few minutes, hours, weeks or more, there are lots of ways that you can show your support and make a difference for children and youth in foster care. Click Here to see 25 things you can do! Please be sure to like and follow us on Facebook, Twitter, or Instagram and encourage others to get involved too.