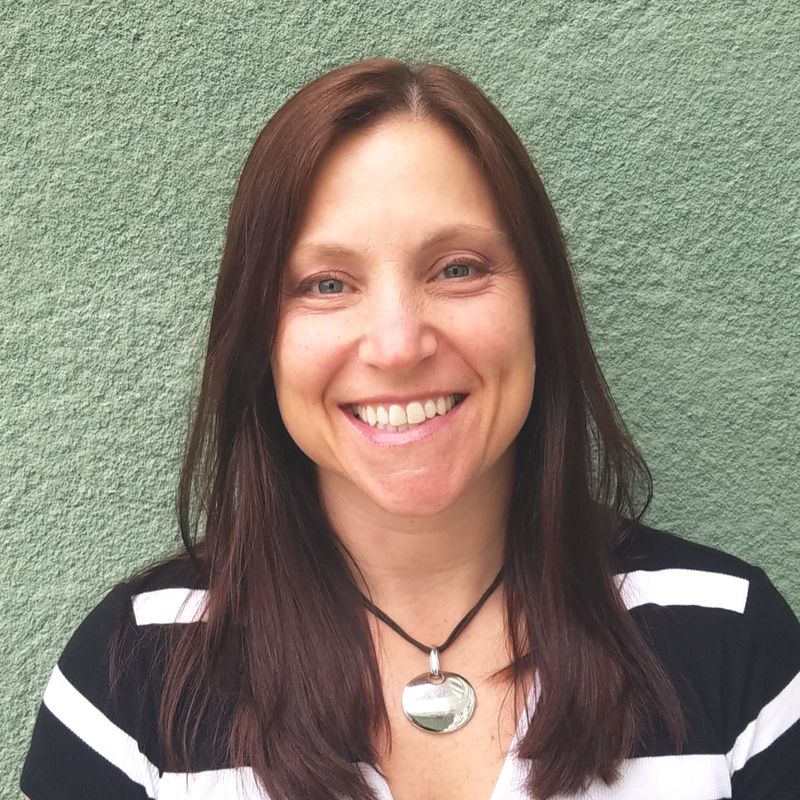 We are so excited to introduce you to Lyndsey Marks! Lyndsey joined CASA of Santa Cruz in June as Development Director. She brings thirteen years of experience working in the non-profit sector with six years in fundraising. Early in her career, she developed a passion for serving youth in need. Working with Bill Wilson Center in Santa Clara County, she helped teens in crisis find much-needed resources to be safe and housed. She developed a nationally recognized best practice youth development program, working with adult mentor volunteers and teen leaders. The last four years, she spent as Development Director for Silicon Valley Bicycle Coalition, so don't be surprised to see her tooling around by bike!
Lyndsey is drawn to the work of CASA because she has seen how much of a difference caring adult volunteers can make in children's lives. She says she looks forward to raising funds for CASA because the mission is just so close to her heart. Also, as a twenty-year resident of Santa Cruz County, but long time Silicon Valley commuter, she looks forward to making an impact in her own backyard.
As a kid, Lyndsey says her tough big sister stood up for her when she ran into bullies. She knew how lucky she was to have family support and someone on her side. Her goal is to maintain the financial strength of CASA so that the children our Advocates work with always have someone they can count on too – no matter what is going on in their lives; they know they can count on their CASA.