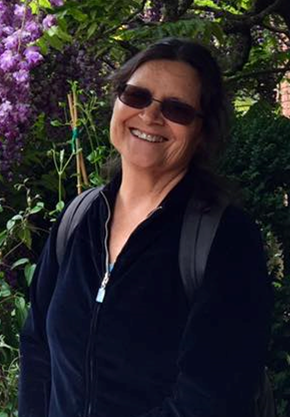 Denise grew up in San Mateo County and moved to Santa Cruz for college. She was drawn to CASA because she wanted to volunteer to help a child one on one. She says that when she thinks back to her childhood, she knows that she would have benefited from having an adult give her the type of undivided attention and care that CASA Volunteers give. She wanted to be that person for a child. After ten years of volunteering, she has been that person for seven children.
To her volunteer role, Denise brings her years of experience as a teacher as well as all she has learned as a parent of a child with special needs. When she met Jose*, her current CASA child, she learned that he didn't speak. He was four years old and clearly impacted by trauma. She knew that he understood language and was smart, and while the rest of his team of caregivers and social workers didn't think he could attend preschool, she knew that with the right support, he would do well.
She worked with his mom to get the family access to resources and she advocated for Jose to go to preschool. Denise is fluent in Spanish and therefore has been able to speak with Jose's mom in her own language. Denise feels that this communication was instrumental in helping Jose and his family to develop a trusting relationship with her and that her impact has been greater because of it.
It turns out that her efforts were transformative for Jose. He is five now, attending school, and is "super chatty" as Denise puts it.   Denise and Jose spend a lot of time at the CASA house, playing and cooking, and staff can confirm that his "chattiness" is a welcome sound around the house.
*Name changed for confidentiality