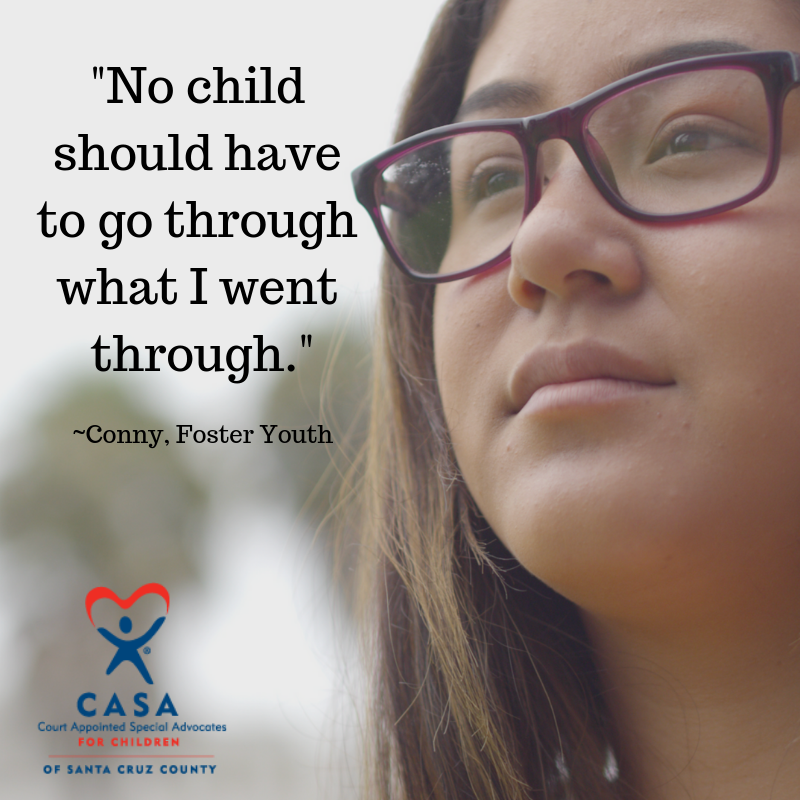 Conny was just four years old when she was removed from her parents' care and placed in her first foster home. Over the years, she was moved to seven different homes and ended up feeling unwanted and alone. It was difficult to trust anyone and she began to emotionally shut down.
Then she met Wendy, her Court Appointed Special Advocate. "She was the only one who showed up for me."  Simply by showing up and listening, Conny knew that Wendy cared about her. By being consistent and stable, her CASA, Wendy, gave Conny hope that she could count on someone again.
Conny is now a confident young woman with goals and ambitions she didn't think possible before. Wendy's support has helped her dream bigger and believe in herself.   
You can help CASA of Santa Cruz County train and support more volunteer Advocates like Wendy who will be that source of stability and hope that all children in foster care so truly need.
Learn more about volunteering.