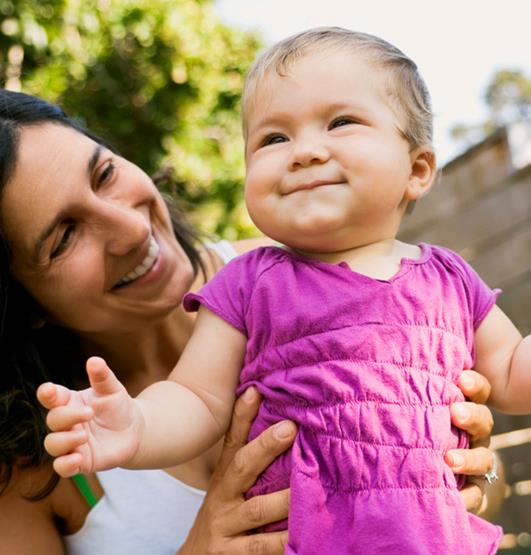 When someone becomes interested in volunteering as a Court Appointed Special Advocate for a child in foster care, they don't always know what they will be doing as a CASA for a baby. Becky became the CASA for Janie when she came into the foster care system at three months old. When Janie was reunited with her birth parents, Becky's advocacy went into high gear.
 As Janie's mom made steps towards being a safe and healthy parent, Becky successfully developed a supportive relationship with her and was able to help Mom organize all the appointments that Janie required due to her complicated health issues. Becky went with them to appointments and spent time helping Janie's mom understand what the doctor meant after each visit. Becky also encouraged Mom to stay on track with all of the requirements of her case plan. Becky called for meetings with the Department of Family and Children's Services to make sure things didn't slip through the cracks.
 Like many CASA volunteers, Becky was the important bridge between an intimidating system and a family struggling to do their best to be safe and healthy. Becky helped connect Janie's family with resources, such as daycare, WIC, and Cal Fresh.  Becky saw that the family sincerely wanted to give Janie the best care they could, and they just needed a little extra outside help. Becky was a source of strength and compassion in a challenging time for Janie's family. She wanted them to be a success story, and they are!
Volunteering as a CASA for infants is vitally important as the time between birth and three years old is the most critical developmental period for every child.  Time is spent with the whole family supporting them in whichever way they need – getting them access to community resources, providing the parents information about developmental milestones, and helping them bond with their child. By investing in the infant's family, we are investing in the child's future and the future of our community.
Currently, there are 15 children under the age of three waiting for an Advocate. You could be the bridge for one of these families, connecting them to their community, helping them navigate the system, and making a huge difference for a young child. Call us today to learn how you can help.