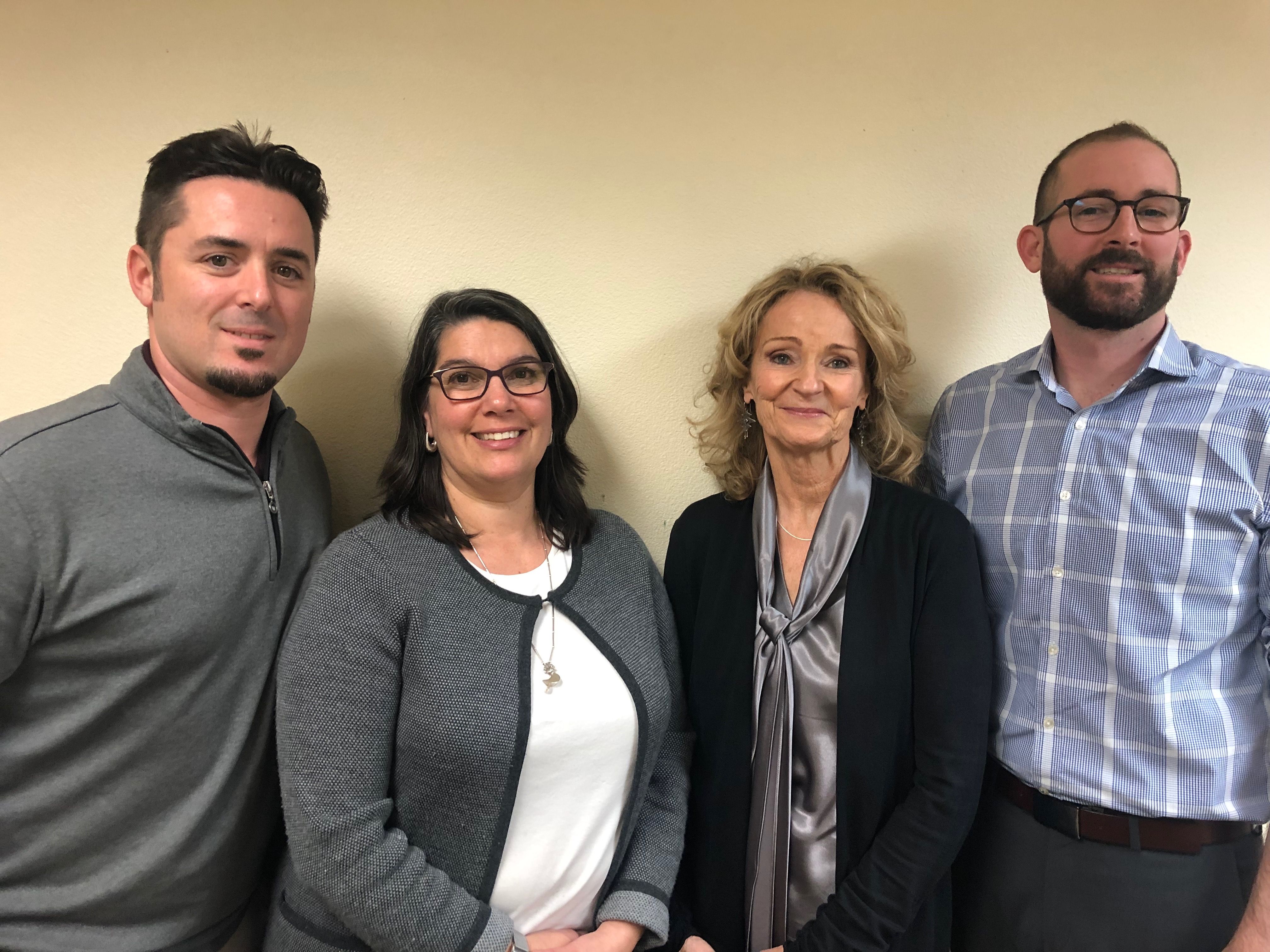 CASA of Santa Cruz County recently welcomed new members to their Board of Directors, Linda Bixby, Matt Gianelli, Chris Sheehy, and Andrea Willy.
Linda Bixby is a Development Consultant with many years of experience in the non-profit sector in fund development, communications, and governance. CASA welcomes her back into the organization as a returning key player. "I have had a longstanding relationship with CASA as an Advocate, a ten-year staff member, and a donor. I care greatly about the organization and the children it serves, and hope to contribute to its stability and growth via my board service." Linda has also been a featured writer for USA Today and other publications. CASA will benefit from her fundraising and communications background as well as her extensive historical knowledge and longevity with the organization.
Matt Gianelli works for the non-profit, Agri-Culture and is Assistant to the Executive Director for the Santa Cruz County Farm Bureau, which impressively oversees San Mateo County Farm Bureau and Santa Clara County Farm Bureau. He donates many hours of service and funds to educating the community about the needs of farmers and the agriculture industry here in Santa Cruz County. He is passionate about the CASA mission and says, "Children are so vulnerable, and abuse and neglect can alter a child's life forever. I believe that what CASA does, advocating for these children, is not only a social necessity but a financial necessity, as CASA helps these children develop the confidence and social skills necessary to thrive in our community." Matt has taken on a leadership role already as the Co-Chair for CASA's annual gala, Imagine. His experience in the non-profit world will benefit CASA greatly.
Chris Sheehy is a Financial Advisor with HarborLight Investments and hopes to bring his expertise in the financial services sector to the Board. He is excited to be volunteering on the CASA Board, and he has years of volunteer experience with other non-profit organizations. He is motivated to serve because, "The mission of the organization is amazing. I have a 3-year-old and a 6-month old, and I can only imagine how hard life can be for the kids CASA serves. The quality of the Board is another large motivator for me to spend my time and effort working for CASA." He has hit the ground running, already taking on the Vice President role and jumping in with both feet with corporate fund development. He is a major asset to the organization.
Andrea Willy is a 6th generation Wastsonvillian and she joins the CASA Board with a strong personal and professional understanding of the circumstances and unique challenges faced by children in foster care. She is District Grant Writer at PVUSD and knows first-hand of the close collaboration between CASA and the School District. "CASA's role as a consistent advocate and collaborative community partner is critical for the future of foster youth in PVUSD." For over 20 years, she has been a parent leader within the PVUSD community serving on School Site Councils as President and working on a broad range of school and district level initiatives to support students. CASA appreciates her deep connection to the Watsonville community and the children they serve.
CASA's new members join a very committed and active Board led by Nancy Gordon, President; Chris Sheehy, Vice President; Phuong Mayer, Treasurer; and Sesario Escoto, Secretary.