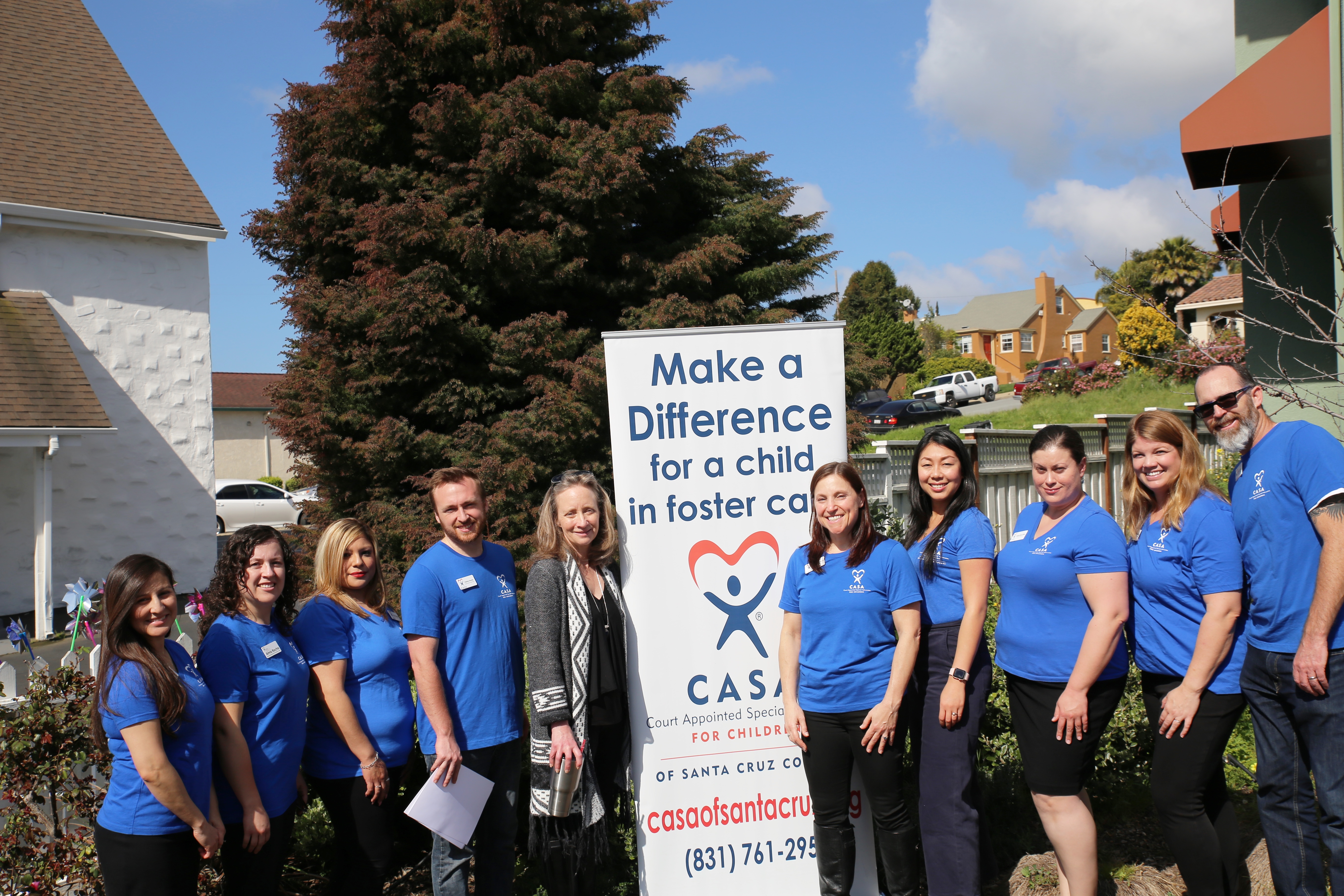 Join CASA in its commitment to making sure all children are safe
Any time a child is abused or neglected, it's a tragedy – one that all too often has lasting impact for the child.   Studies show that children who have suffered abuse or neglect are more likely to struggle in school, be involved in criminal behavior, experience homelessness, or abuse drugs or alcohol.  Research also shows that there is a cycle of abuse that continues from one generation to the next – abused children are more apt to grow up to abuse their own children.  The cost to our community is high.   As a caring community, we know that we must provide supportive services and resources to help these children and families be safe and succeed. A community can help break the cycle of abuse.
At CASA of Santa Cruz County, our goal is to enlist the entire community to help abused and neglected children to live happier, safer lives.  Our CASA volunteers – Court Appointed Special Advocates – make sure children who have been placed in the dependency/foster care system have the support they need. 
They ensure that the child has a voice in court and a friend and a mentor.  CASA ensures that they don't get lost in the overburdened system or spend one minute longer than necessary in foster care.  CASA volunteers stay connected with their child until their court case is closed and a safe, permanent home is found.
During National Child Abuse Prevention Month, we invite our community to learn more about the work we do and to consider becoming a CASA volunteer.  People interested in learning more about how to help are encouraged to visit casaofsantacruz.org or contact CASA's Outreach and Recruitment Manager, Cita Rasul at cita@casaofsantacruz.org or (831) 761-2956, ext. 102
Not everyone can be a CASA volunteer, but everyone can be an advocate by taking steps to make our community safer for children.  You can:
Be mindful of the signs of abuse and neglect in children, such as lack of adult supervision, unusual bruises or injuries, extreme passivity or aggression, or poor hygiene.
Be aware of warning signs in parents, such as showing indifference or rarely touching or looking at their child, constant verbal criticism, demands for perfection, blaming the child for family problems, or other irrational behaviors.
If you think a child is in immediate danger, call 911.
If you believe a child is being abused or neglected, you can report your suspicions confidentially to our County's child abuse hotline at (831) 454-2273.
Working together, we can prevent abuse and neglect so that every child in Santa Cruz County has an opportunity to live and thrive in a safe, caring, healthy home.