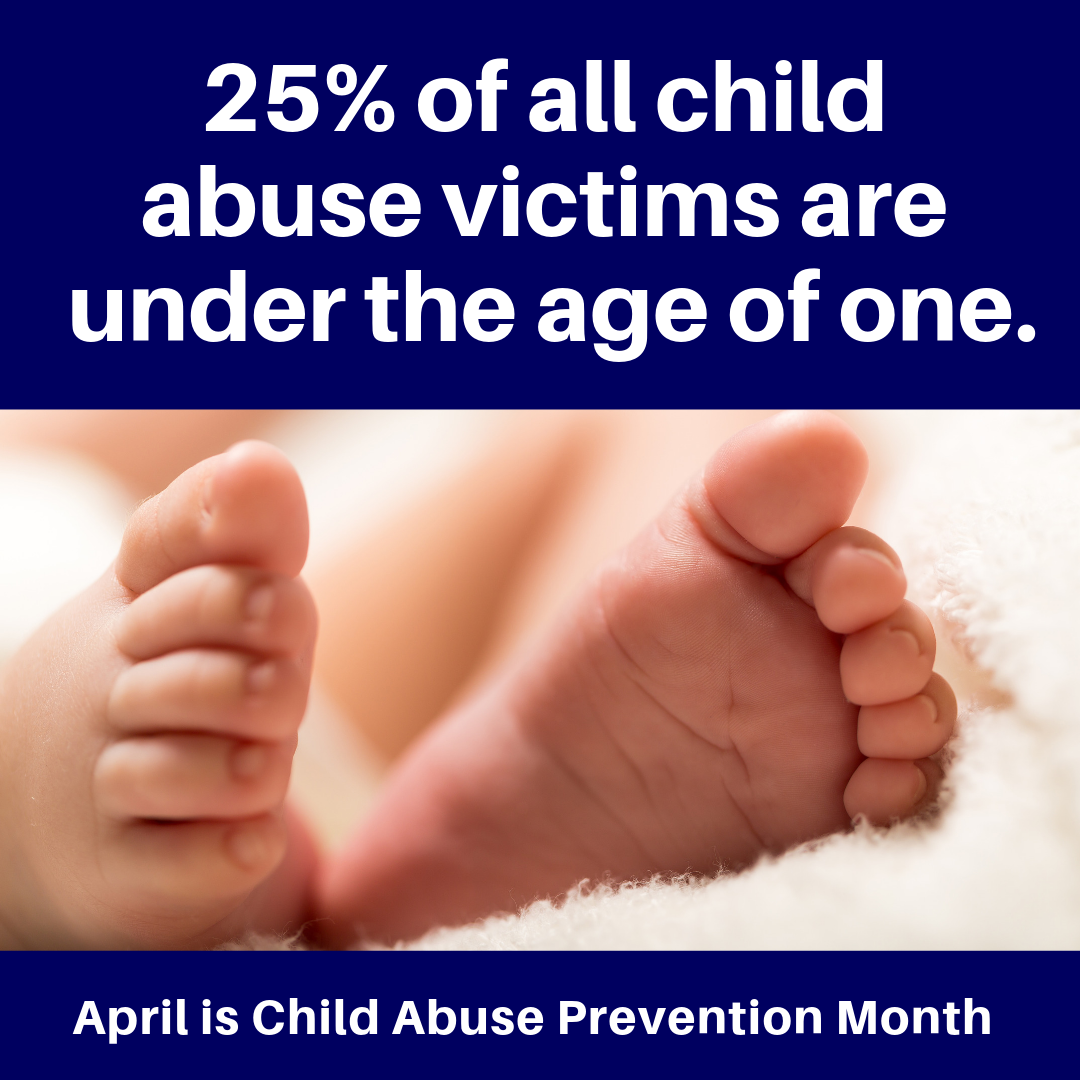 Shockingly in our country, nearly ¼ of all child abuse victims are under the age of one.  And in Santa Cruz, nearly 40% of the children who were found to be victims of abuse were under the age of two. Knowing that raising healthy children starts at day one and hearing these statistics, how can we not be moved to act?
As sad as it is to think of babies being abused, it is devastating when you consider the true depth of the damage that is being done.   Babies are born with largely undeveloped brains and their early experience literally organizes the biological framework from which they operate, meaning abuse can have devastating impacts.  Namely, they are more likely to experience emotional, social, and academic difficulties as they grow up, have a much higher chance of engaging in delinquent behavior and to struggle with substance abuse. As adults, they are more likely to be imprisoned, suffer mental and physical health difficulties, and sadly the cycle of abuse may continue with their own children. Finally, as if all that were not enough, they are more likely to die younger.
This is heartbreaking in so many ways. Our prisons, probation departments, homeless shelters and substance abuse clinics are witnesses daily to the outcomes.   Having worked as a Social Worker for 30 years, when I pass the homeless encampment off Highway 1, I wonder how many of the beautifully vivacious babies and children I worked with when I first began my career are now living in such encampments. A part of me wants to stop the car, walk out, and say "I am so sorry that we didn't do better."
This is because I know that we could have done more and we could have done better to support the children who were suffering abuse and neglect 20 or 30 years ago.  And let's be truthful, we could be doing so much more today.
The good news is that the earlier we intervene, the better the outcomes.  The little brains of infants and toddlers which are so receptive to damaging influences are also so very wonderfully receptive to caring, responsive, dependable interactions.  And those responsive, dependable, caring interactions with adults shape healthy social and cognitive development. It is that simple and yet that complex. And the earlier we expose babies to these interactions the better.  Research has demonstrated that infants who experienced abuse and neglect and who live in a responsive, caring environment before the age of 2 have higher IQs and are more likely to develop healthy relationships than those children who were placed in healthy environments after the age of 2. Early intervention makes a major difference.
April is Child Abuse Prevention Month.  Child abuse is not only unacceptable, it is also preventable.  There is so much we can all do as a community to prevent child abuse. And we can stop the child abuse of tomorrow by doing everything we can to ensure the children of today have what they need to grow up healthy. Let's start by doing what we know works best - providing caring, responsive, dependable adults to help our children heal and doing it early.
As Executive Director of CASA of Santa Cruz County, I urge you to get involved. Of course, one way is to volunteer with CASA as an Advocate for a child who has been abused or neglected, but there are many other ways. You can support programs and services that help families and children. Be a good neighbor by offering to baby-sit and looking out for parents who are struggling. Be compassionate to young families and new parents, and help to connect families in crisis to needed services and opportunities. Truly, the first step is recognizing that every community has a stake in the safety and health of our most vulnerable citizens – our children – and we can all participate in overcoming the devastating tragedy of child abuse.