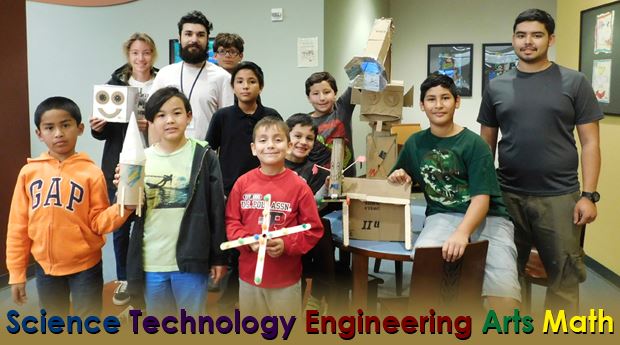 STEAM in the library
STEAM (Science, Technology, Engineering, Arts, Math) in the library will be for ages 8-12.
Participants will learn about and make (electronic) creations from little bits kits with the help of staff from the Environmental Science workshop.
This is an ongoing program and the kits will be re-used every time - creations will be photographed and displayed. Then projects will be taken apart and used to create something else the following week. Unfortunately children will not be able to take their creations home. You can purchase a set from the official Little Bits website.
Wednesdays @ 3:00pm
Main Library Children's Room (Watsonville)