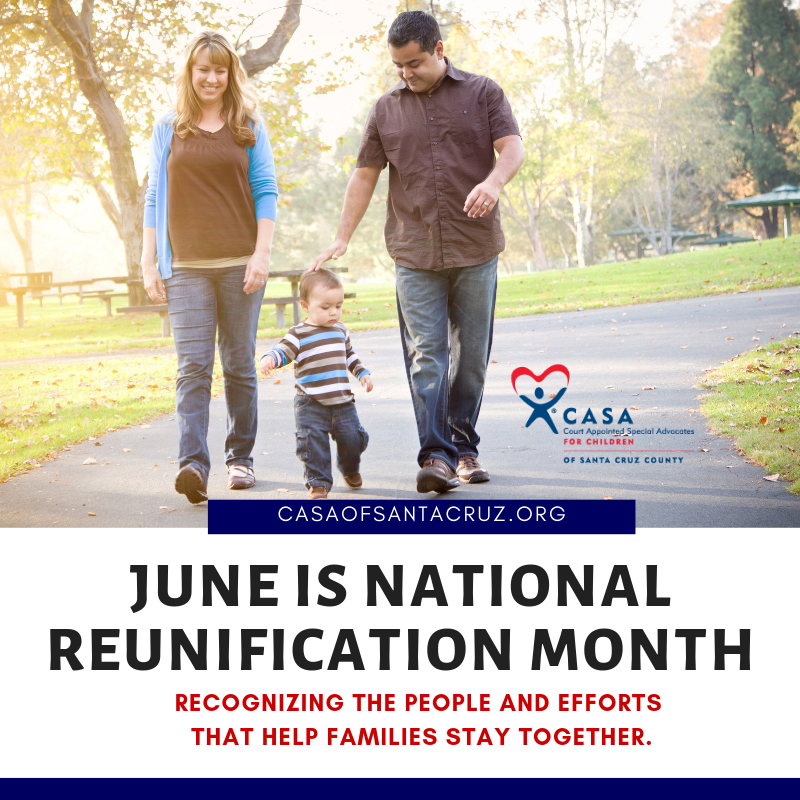 When children must be removed from their families due to abuse or neglect, it is the hope that most children will be able to return to a safe home.
Parents work very hard to make changes so that they can safely parent their children. However they do not do this by themselves. Foster parents, attorneys, social workers, therapists, and judges overseeing the case all help the family do what they need to do to make these changes. Studies show that children who live with family have much better outcomes than children raised in foster care. For this reason, we at CASA of Santa Cruz County hope that all children can safely be returned to their families.
One support that can help families reunify is a Court Appointed Special Advocate. Our highly trained volunteers are assigned to one child in foster care, and stay with them until the case is resolved. CASA volunteers are appointed by the judge and make recommendations on the best interests of the child. Advocates are able to monitor and report on progress made by the family, and the needs and wishes of the child or youth they serve.
Our CASA volunteers report that serving in this capacity with families is an extraordinary opportunity and enriches their lives as well as their assigned children. We applaud the families that work to overcome many obstacles to safely reunify with their children and the team of people that support them.