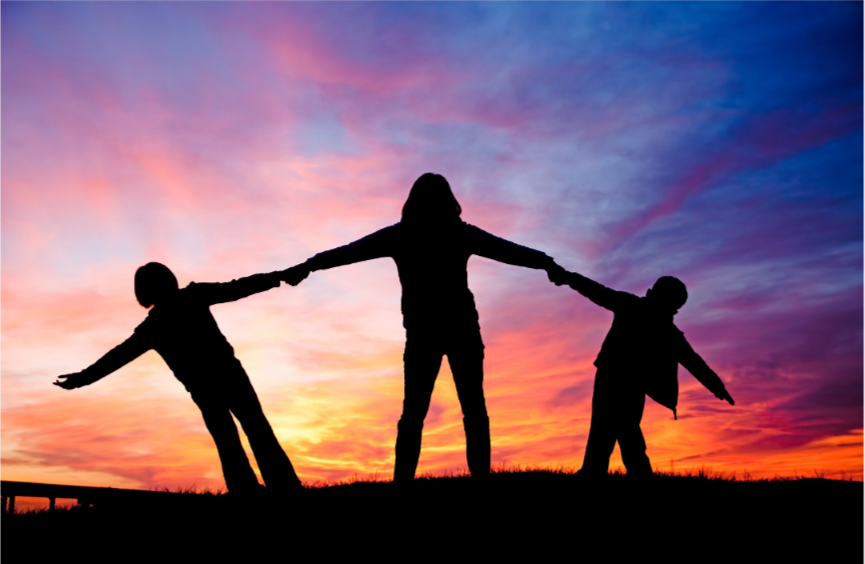 Marlene had been sober for seven years when a traumatic event in her family triggered a relapse and she had begun using again. She sometimes left her two children, Nicole (7 years old) and Chelsea (4 years old) alone to care for themselves even though she knew it wasn't a good choice. She was struggling with addiction and her mental health issues. Her daughters needed more than she was able to give at that time, and she felt guilty for not being able to provide for them the way she wanted to.
She was scared and overwhelmed the day the Dependency Court Judge removed her children from her care. She said goodbye as her heart broke knowing she was only going to be able to see her little girls when the Court determined it was okay. She felt like the Judge only saw her drug addiction, not her love for her children or her deep regret for getting to this point.
She was confused by the complicated system and all the rules being laid out. She says that she knows now the Judge was seeing much more than she thought at the time, and she is thankful the Court stepped in when they did. It saved her family.
She was already feeling very low when the Court intervened in her family's life. When her two young children were removed, this sent Marlene deeper into despair. She wasn't allowed to attend family events because of the limits of her visitation rights. She was missing out on holidays, birthday celebrations, and was feeling truly alone and desperate. She was in an incredibly dark place.
Not long after that day in Court, she received an eviction notice and this was her rock bottom. Something clicked on the day she found herself living out of her storage unit, one day after eviction.
"I knew I had to get my act together or I was going to lose my girls forever."
She called the County Drug and Alcohol Services office to speak to a counselor she had worked with before and asked for help. She requested a referral to a sober living environment. It took some time on a waiting list but she got into a place that helped her stay clean while she worked on getting her kids back.
The case plan developed for Marlene was extensive: substance abuse counseling and education, therapy, parenting classes, and medical support to treat her mental health issues. In addition, the children were required to begin therapy and get support for the trauma they had experienced as well. Marlene continued asking for help. She voluntarily went to Family Preservation Court, a program to support people with substance abuse issues. In addition to the required classes, she also found materials outside of class to read on her own to educate herself about recovery and parenting skills. She went way above and beyond her case plan requirements and that's why the Judge allowed the girls to move back in with her at the first court hearing six months into the case.
The family still struggles with many challenges. Marlene is figuring out how to be a single parent and how to help the girls get through the feelings of loss and confusion around not having their dad around. They are all going to individual therapy, and they will start family counseling together very soon. There is a lot of healing to do, but they are on their way.
The family is surrounded by an incredible support system of counselors, extended family members, and the two Advocates, Karen and Ellie, who were matched with the girls over a year and a half ago. Marlene says that Karen and Ellie helped the girls learn to express themselves, and they have blossomed into more social, outgoing, and confident children. Ellie and Karen also have helped Marlene as a parent. They communicate about what they are seeing in the girls and help guide Marlene so she can learn how to recognize what they need to be emotionally stable and healthy. She feels lucky to have two other caring adults looking out for the best interests of her daughters. She says it was one of the best things to come from the experience, having these two amazing women come into her and her daughter's lives. And they are still spending time with the girls – their bond continues on even though the Court case is closed.
Marlene has worked hard to get the help she needed to provide a safe and stable home for her little girls, and the case officially closed early in June. Marlene feels like she has grown so much through this process, and she says she has nothing holding her back now. She feels empowered! She knows how to research and find resources to support her family, and she is looking towards building a promising future for them. While she is working full time, she is also taking classes and considering a career as a social worker. She wants to support other families that are struggling the way other people came together to support her.