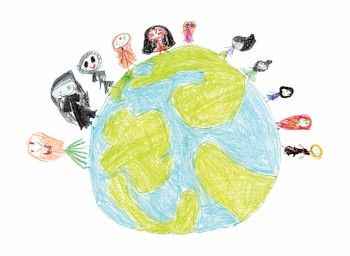 If you have not attended an information meeting, you can sign up HERE.
---
CASA Volunteer Application
Thank you for your interest in becoming a CASA volunteer and taking time to complete our application. This application takes approximately 20 minutes to complete and must be submitted before your pre-training interview. (Click Here if you haven't scheduled your interview yet.)
PLEASE NOTE: THIS APPLICATION CAN ONLY BE SUBMITTED ELECTRONICALLY. The application cannot be saved so you need to complete it in one sitting.
You do have the ability to print a copy of the application so you can review the questions and gather information before getting started.
You will be asked for 3 references. One reference from a recent employer (or volunteer role), one from someone who has seen you interact with children, and one personal reference. Please provide complete and current emails.
All information provided is held in the strictest confidence and is encrypted and safeguarded against electronic tampering by Optima.
Be sure to press the "SUBMIT" button at the end.

You can open the application by clicking the button or by pasting the following link into your browser:  https://ca-santacruz.evintosolutions.com/VolunteerApplication
Thank you again.
---
Schedule your interview:
PLEASE REMEMBER TO COMPLETE YOUR ONLINE APPLICATION BEFORE YOU ARRIVE FOR YOUR INTERVIEW.
If you have not scheduled your pre-training interview you can do so by clicking here.

---
Questions?
Contact Cita Rasul, CASA Outreach and Recruitment Manager
(831) 761-2956
cita@casaofsantacruz.org