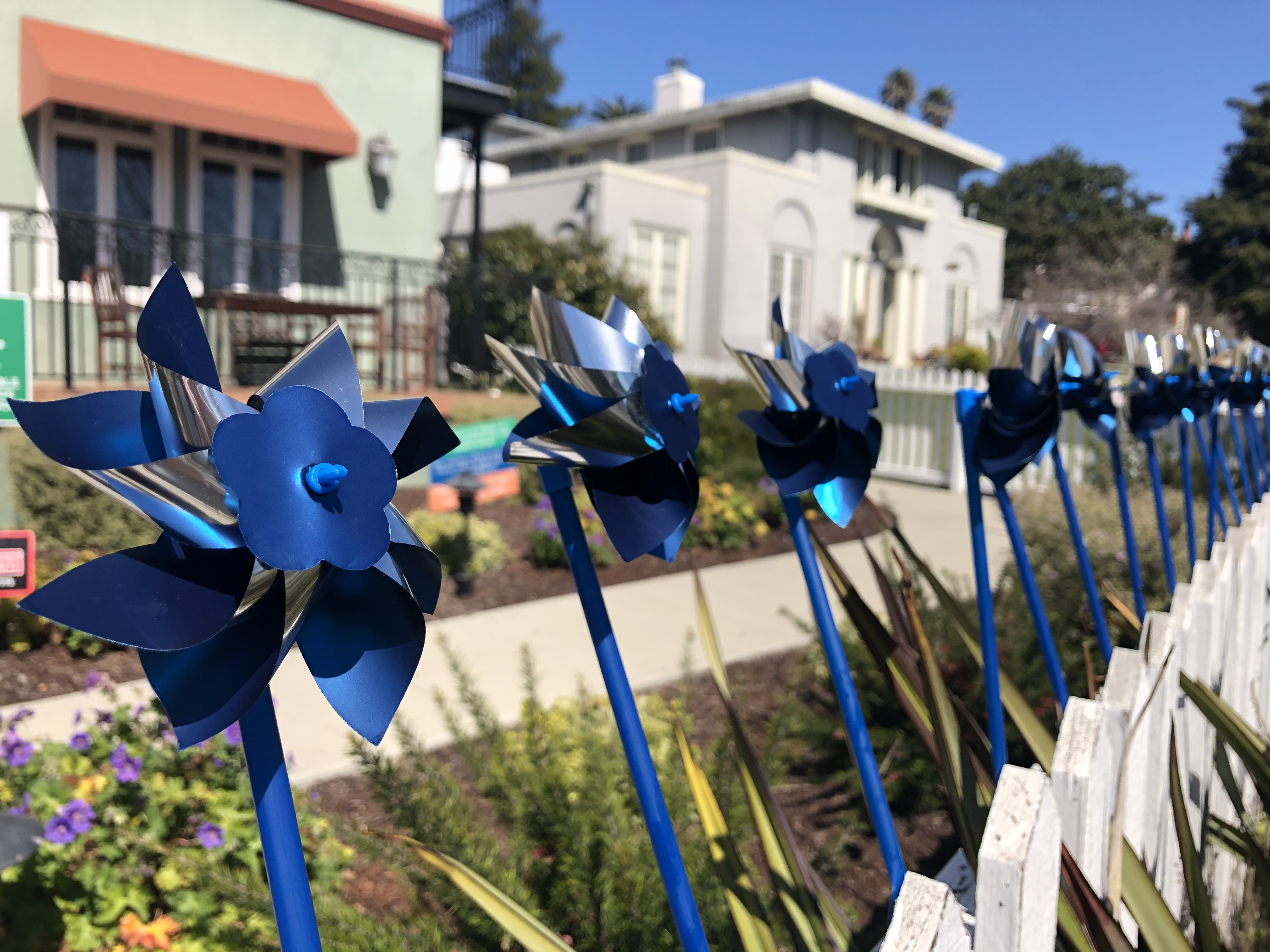 April is National Child Abuse Prevention Month. Each year, over 650,000 children are determined to have experienced abuse or neglect, ushering many of them into the dependency court and foster care systems. Nearly 424,000 children are in foster care on any given day in our country. A child in foster care, on average, will move into multiple homes and attend multiple schools. All this chaos and inconsistency has long-term effects. With many schools closed across the country due to the COVID-19 pandemic stay-at-home orders, children and families are more isolated and need the support of their communities now more than ever.
National Child Abuse Prevention Month recognizes the importance of families and communities working together to strengthen families to prevent child abuse and neglect. Through this collaboration, prevention services and supports help protect children and produce thriving families.
Locally, CASA of Santa Cruz County takes time every year to cover our house in pinwheels. Pinwheels are a symbol of childhood, play, and fun. We hang these pinwheels as a reminder of what we believe every child should have as the defining experiences of their childhood. This year, we were joined by employees from Bay Federal Credit Union to put up the pinwheels. We're grateful for their participation - child abuse is a problem that our entire community needs to solve.
The National Children's Bureau has a wealth of information and resources:
https://www.childwelfare.gov/topics/preventing/preventionmonth/
https://www.childwelfare.gov/topics/preventing/preventionmonth/resources/resource-guide/
And the California Department of Social Services has a webinar series and other activities:
https://www.cdss.ca.gov/inforesources/ocap/cap-month