News & Events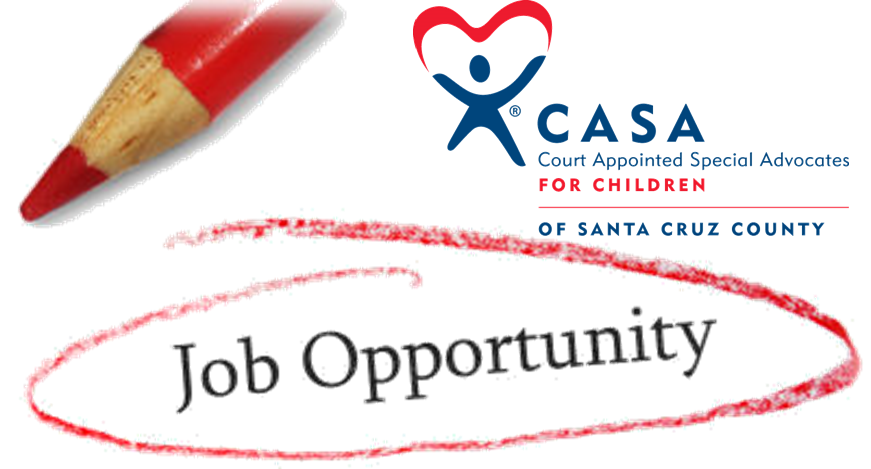 Our lovely Trish Perez has an amazing opportunity and will be leaving her role at CASA at the end of January. We are grateful for her time with us.
Please help us find a new Administrative Assistant to join our team.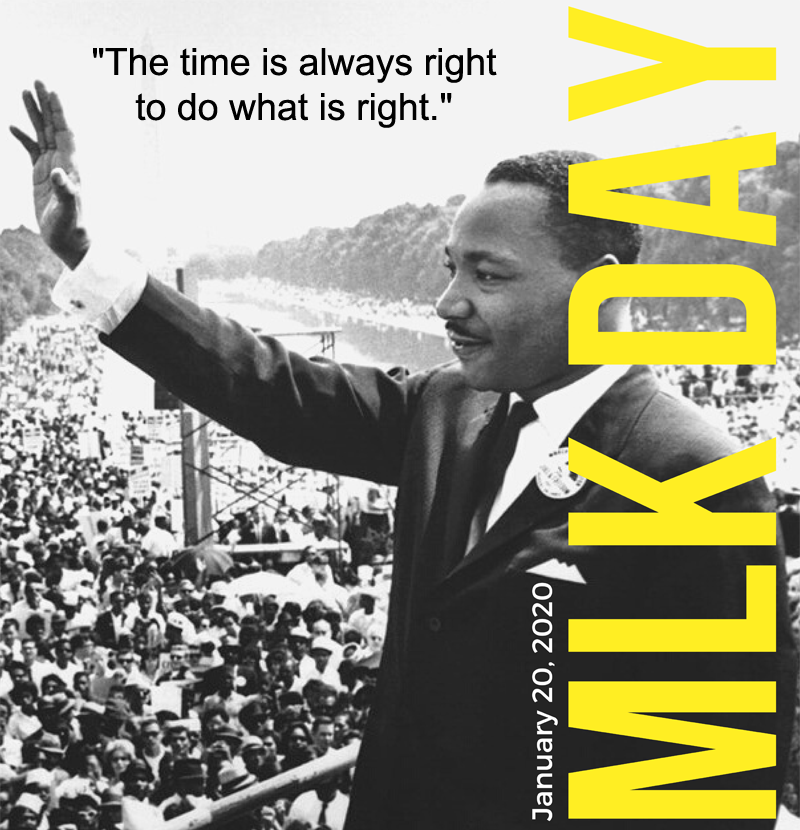 Office Closed January 20 in observance of MLK Day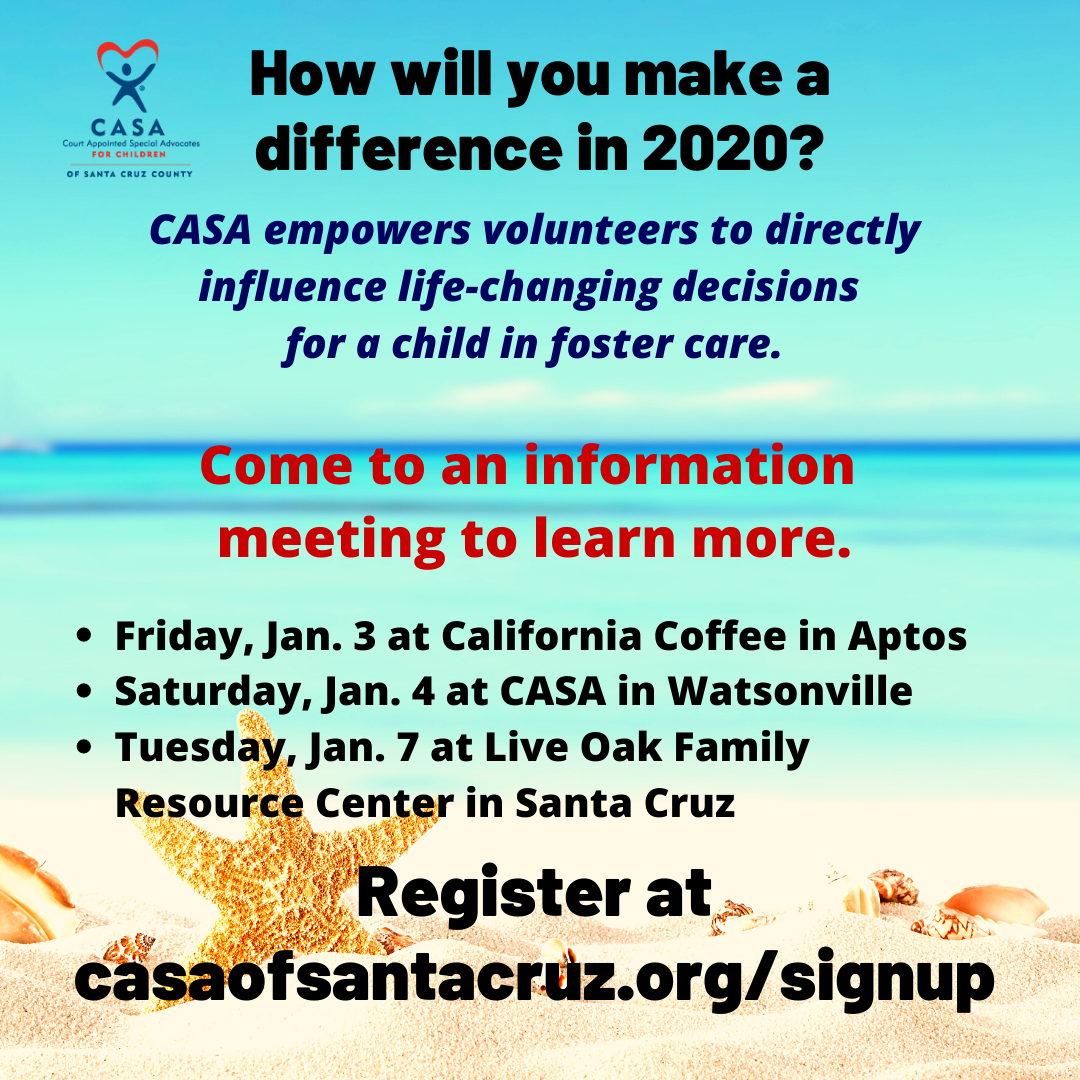 The deadline to join our next training session to become a Court Appointed Special Advocate is fast approaching! Plan now to make a difference in 2020 and sign up for an information meeting today.
Any questions? Contact cita@casaofsantacruz.org or call (831) 761-2956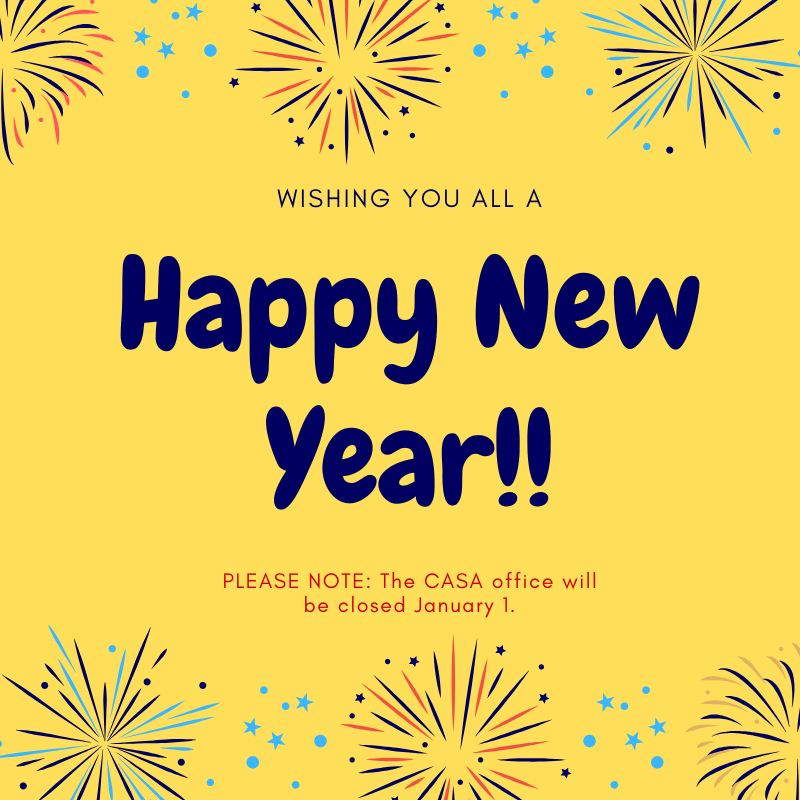 The CASA office will be closed Wed., January 1, 2020.
Wishing you a safe and healthy New Year!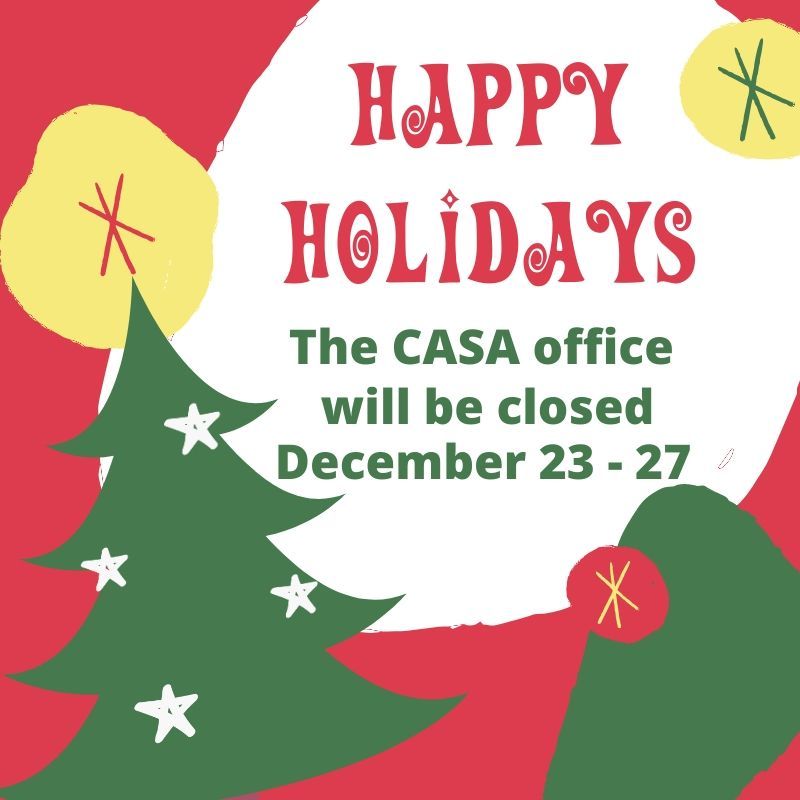 HAPPY HOLIDAYS
The CASA office will be closed the week of December 23 - 27.
---