About CASA
Court Appointed Special Advocates (CASA) screens, trains and professionally supervises caring adult volunteers –more than 1,500 since 1992- who have served as mentors and powerful advocates for more than 2,000 of Santa Cruz County's most vulnerable children; those who have been severely abused, neglected or abandoned.
Children with a CASA Advocate are:
More stable while in foster care;
Receive more of the physical and emotional resources they need to heal;
Better able to succeed in school;
Less likely to return to the system.
Children with a CASA Advocate are more likely to grow into healthy adults who can break the cycle of abuse and neglect.
We welcome your interest in CASA, whether as a potential volunteer, a partnering sponsor or agency, or as a donor. We invite you to follow the links to learn more about how you can become involved in this life-changing work. Through CASA you have the ability to make a powerful difference in the future of a child and in your community.
---
What We Do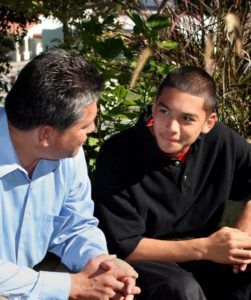 CASA of Santa Cruz County recruits, screens, trains and supervises volunteers to act on behalf of one child in the juvenile dependency court system. The CASA develops a one-on-one relationship with the child and/or their families or caregivers. CASA volunteers also work with attorneys and social workers. They review records, research information, and talk to anyone involved with the child, including parents, extended family members, doctors and teachers.
From information gathered, a volunteer presents his or her best recommendations to the judge, for the safety and welfare of his or her CASA child. Very often, a case involving an abused child can slip through the cracks in the overburdened child welfare system. The best hope for that child is one pair of eyes and ears focused intently upon him or her. Those eyes and ears belong to that child's very own personal CASA volunteer.
---
Our Mission
CASA of Santa Cruz County advocates for children, providing court appointed volunteers so each child in the dependency court system feels cared for and connected with the people, families, and resources they need to heal and flourish into adulthood.
---
Our Vision
Our vision is that all children are nurtured in the hearts and homes of safe and loving families.