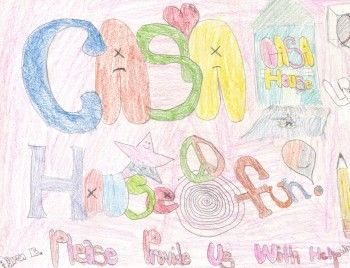 Volunteers who become CASA Advocates spend time each week working with the court, social workers, teachers and parents or caregivers.  They also spend time each week with their child, getting to know them.  Their relationship with their child is confidential, so they cannot take them to their home or introduce them to family or friends.
This is where the dream of a "CASA house" came about.   In 2008, an intrepid board and staff launched its $1.5M Capital "A Casa for CASA" Campaign to purchase a home to use not only as its office, but primarily a place that looked and felt like a home where Advocates could bring their children.  In May 2009, the house was purchased and renovations began.  In 2010 CASA moved into the house and it has become an extraordinary resource for our children, volunteers and staff.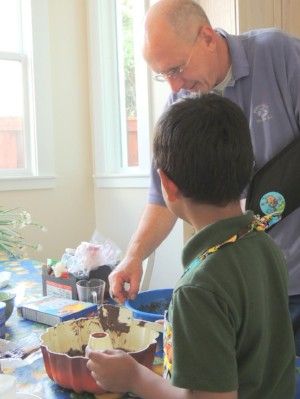 The CASA house gives CASA volunteers and their child or youth a warm, safe, home-like environment to enjoy their visit together.  They might bake cookies or cook a meal in the kitchen, create beautiful pictures in the arts and crafts room, do homework, read or create resumes in the learning center, or play chess or with toys in the living room.  There's ample area and costumes to play pretend and dress up, sports equipment to play at the park across the street and a garden to grow and harvest vegetables.  Whatever they do, the children come to the house to have fun, build bonds and establish a relationship of trust with a caring adult.
The house is very well used.  Over 900 children and their Advocates visit annually – whether individually or for one of the Halloween, Winter and Spring parties that are held for them each year.
The house is open to the children and Advocates daily from 12-5 or by appointment.  Because of confidentiality issues, the house is closed to the public when children are present.
Tours of the house are available to the public by appointment, (831) 761-2956.