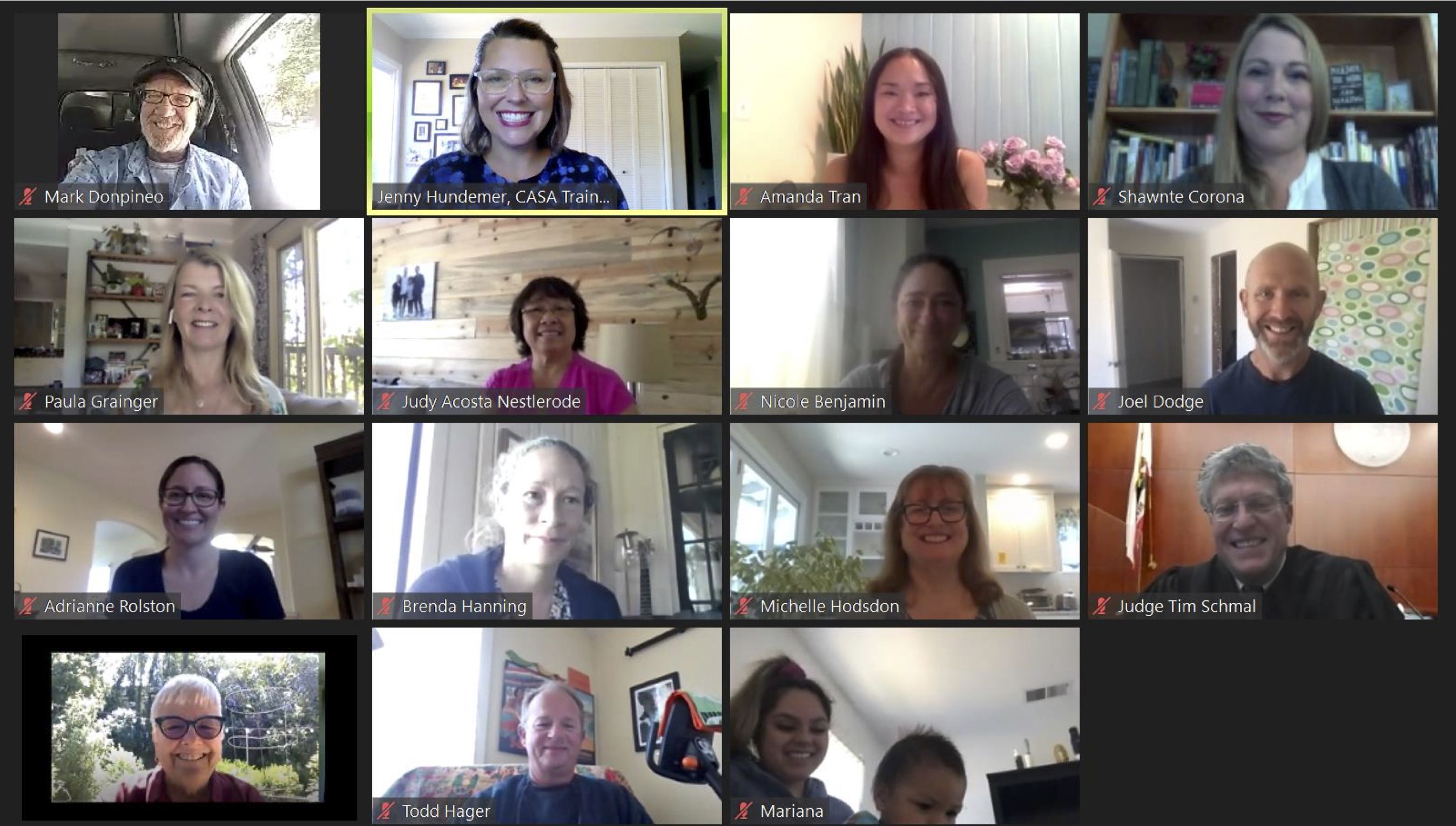 On May 27th, 2021, the Hon. Timothy Schmal swore in 13 community members as Court Appointed Special Advocates for children in foster care. This was upon their completion of the CASA 35-hour training program.
CASA of Santa Cruz County recruits, trains, and supervises volunteer Advocates who are matched one on one with a child in the county's dependency (foster care) court system advocating for them the entire time they have a case open with the Court. As officers of the Court, CASA volunteers ensure that the children's needs are recognized and their best interests are considered in the courtroom, school, and in the community.
Although there is a great need for bilingual and male volunteers, we always encourage people from all cultures and professions and of all ethnic and educational backgrounds to learn more. 
For more information on how to become a CASA volunteer Advocate, please contact Clarita Cortes at (831) 761-2956, ext. 102, or visit www.casaofsantacruz.org/volunteer
Pictured from top left: Mark Donpineo, Trainer Jenny Hundemer, Amanda Tran, Shawnte Corona, Paula Grainger, Judy Acosta Nestlerode, Nicole Benjamin, Joel Dodge, Adrianne Rolston, Brenda Hanning, Michelle Hodsdon, Hon. Judge Timothy Schmal, Mary Alice Susca, Todd Hager, Mariana Rivera