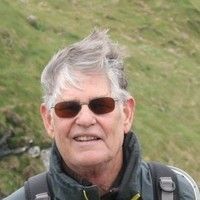 After a unanimous board of director's vote, CASA (Court Appointed Special Advocates) of Santa Cruz County is proud to announce the distinguished appointment of Dr. Kent Thompson to Board Member Emeritus Dr. Thompson, a retired Pediatrician who practiced locally for over 30 years, was enthusiastically approved based on his tireless, many years of dedication and service to CASA. 
Kent was a CASA of Santa Cruz County Board Member from 2008-2015 and was Board President from 2012-13. He was highly active and successful in raising funds for the 2009 purchase of the CASA House in Watsonville. Dr. Thompson worked tirelessly on the renovations so that the staff could move in as quickly as possible a year later and made the dream a reality. 
Upon completing his board service in 2015, Kent has remained active with CASA and its activities. He remained committed to the Board Finance committee and joined the Friends of CASA, an auxiliary volunteer organization which supports CASA of Santa Cruz. Kent became Vice Chair and then Chair of the Friends of CASA from 2017-2021. He still serves on the Executive Committee of Friends and is active in all their events and volunteer activities. His work has developed the organization to be stronger, more inclusive, and more supportive.  
As an avid fundraiser for CASA, Kent has donated his time and resources to help CASA events become wildly successful. He has dedicated countless hours soliciting donations of items, hanging decorations, attending planning meetings, and being a friendly face of CASA at most every fundraiser event we have had over the years. 
We are grateful to have Kent Thompson in our community of supporters and to honor him as a Board Member Emeritus.