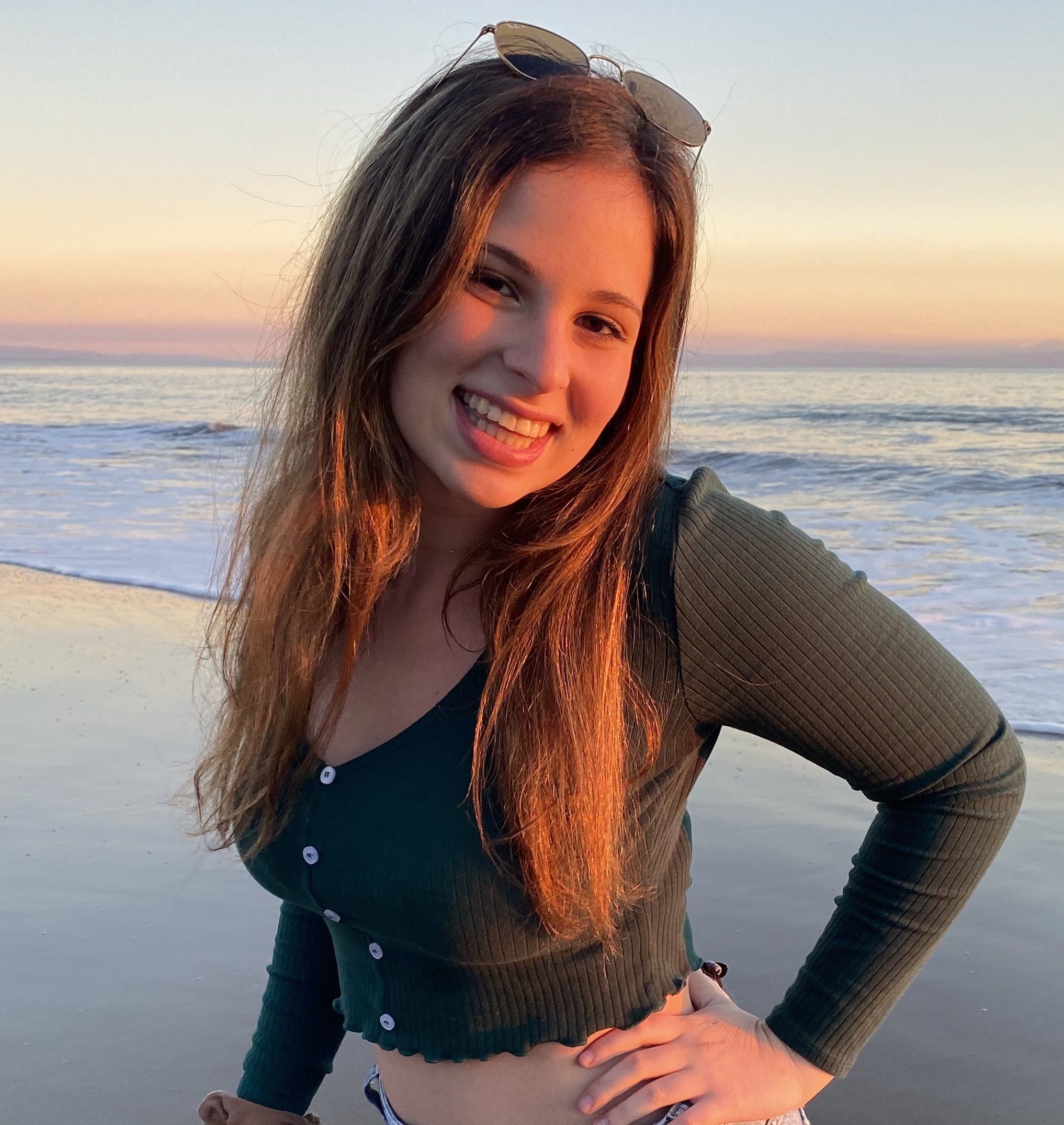 My name is Gabi Poremba, and I am currently a 3rd year Politics and Psychology major at the University of California, Santa Cruz. I am also affiliated with the Theta Xi chapter of Kappa Alpha Theta Sorority at UCSC. I found out about CASA through my sorority, as CASA is Theta's official philanthropy across the country. From the moment I learned about CASA and their mission statements, I knew that I wanted to get involved somehow. While our chapter of Theta supports fundraising for CASA of Santa Cruz, I hoped to help in more personal ways. I am grateful that my sorority big sister, Alexis Eproson, was able to connect me with the CASA staff in her capacity as Philanthropy Director which led to this opportunity to intern with them.
It has been over six months since I have started my internship at CASA of Santa Cruz, and I cannot thank the team enough for allowing me to learn from them, as well as giving me the opportunity to help the many foster youth they serve. I always look forward to our weekly Communications Team meetings on Fridays, where we hash out ideas on what to post on social media and discuss other events going on in Santa Cruz County. During these meetings, I also learn about the various initiatives that CASA of Santa Cruz has taken on in order to broaden their services to the diverse group of foster youth. For example, Advocates can work with infants and toddlers as well as youth over the age of 18. In addition, CASA of Santa Cruz has taken on new initiatives such as their Educational Advocacy programs and Juvenile Justice Pilot Program. To learn more about these initiatives, I have been able to interview Advocates and ask them about their experience working with foster youth over the years, as well as read up on CASA of Santa Cruz's monthly newsletters.
I am extremely grateful that my sorority, Kappa Alpha Theta, has chosen CASA as their official philanthropy. One of the key reasons I "Thought Theta" was because of this amazing organization and how CASA positively impacts the lives of many foster youth who would have otherwise not been given the chance to succeed.
Even though I do not directly work with foster youth, I feel like I am truly making a difference by helping my supervisors in any way I can to maximize their services; whether that be through proofreading monthly newsletters, assisting in the annual Imagine! fundraiser, or drafting posts for CASA of Santa Cruz's social media platforms. I try to bring awareness to CASA, and even inspired one of my mom's friends to be sworn in as an Advocate!
I am excited to be interning at CASA for the rest of my time in undergrad at UC Santa Cruz and look forward to helping out with in-person events post-pandemic. I hope to continue contributing to posting content on our social media platforms as well as getting to know more Advocates in the community.
{Editors note- Gabi is an indispensable member of our Communications Team. We are so grateful that she has chosen to be of service to the youth of the community via CASA of Santa Cruz County. And, she has an infectious smile that spreads joy!}