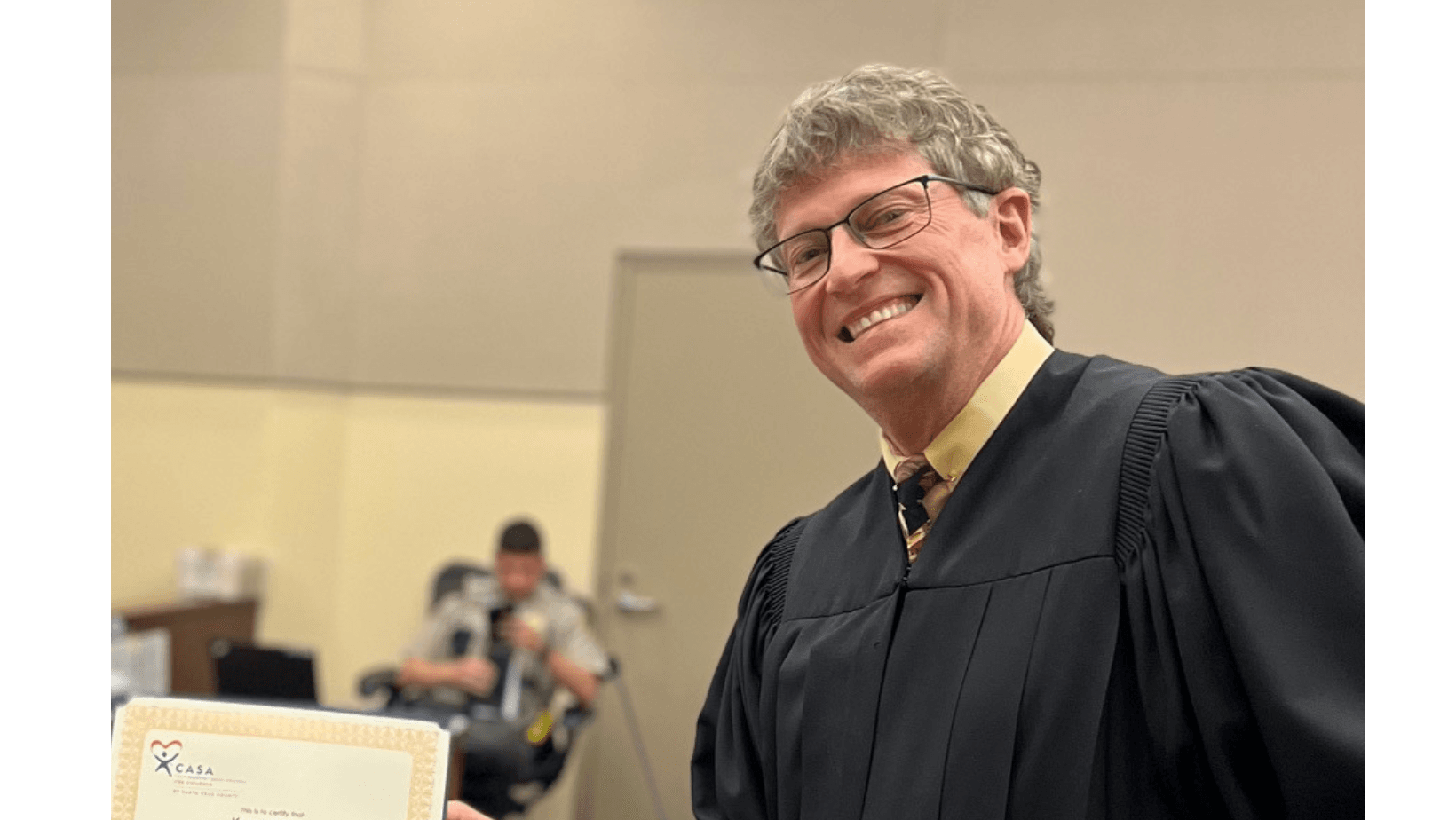 In my nearly three years of serving as our county's Juvenile Dependency Judge, I almost daily marvel at the significant positive impact made by Court Appointed Special Advocates in the lives of the various parties engaged in juvenile dependency.
The most obvious illustration is, of course, the important roles fulfilled by CASAs in the lives of juvenile dependents. The CASAs demonstrate an unwavering desire to advance the best interests of these children, and in our county, they do that faithfully. CASAs are often identified by juveniles as their one positive adult role model.
CASAs often also play a significant role in the lives of our transition-age 18 to 21-year-old non-minor dependents, helping them to forge adult independence as they move out of foster care.
A less obvious role often fulfilled by our county's CASAs is assisting parents in successfully reunifying with their children. Parents are often distrustful of everyone involved in the court process, but parents can often see that the CASAs are committed to the well-being of their children.
Santa Cruz County CASAs play an invaluable role in educating and informing the court. CASA's written court reports often provide insights and introspective lacking from the social workers' formal reports. I love telling the story of reviewing a lengthy written appellate decision on one of the first trials that I had conducted independently. In validating the decision that I had reached, the appellate court quoted just a smattering of my statements. In contrast, their opinion contained a detailed recapitulation of the Advocate's written reports that they had provided over a couple of years, as the most reliable recap of the underlying facts of the case. CASAs really do matter in the lives of our community's foster youth.