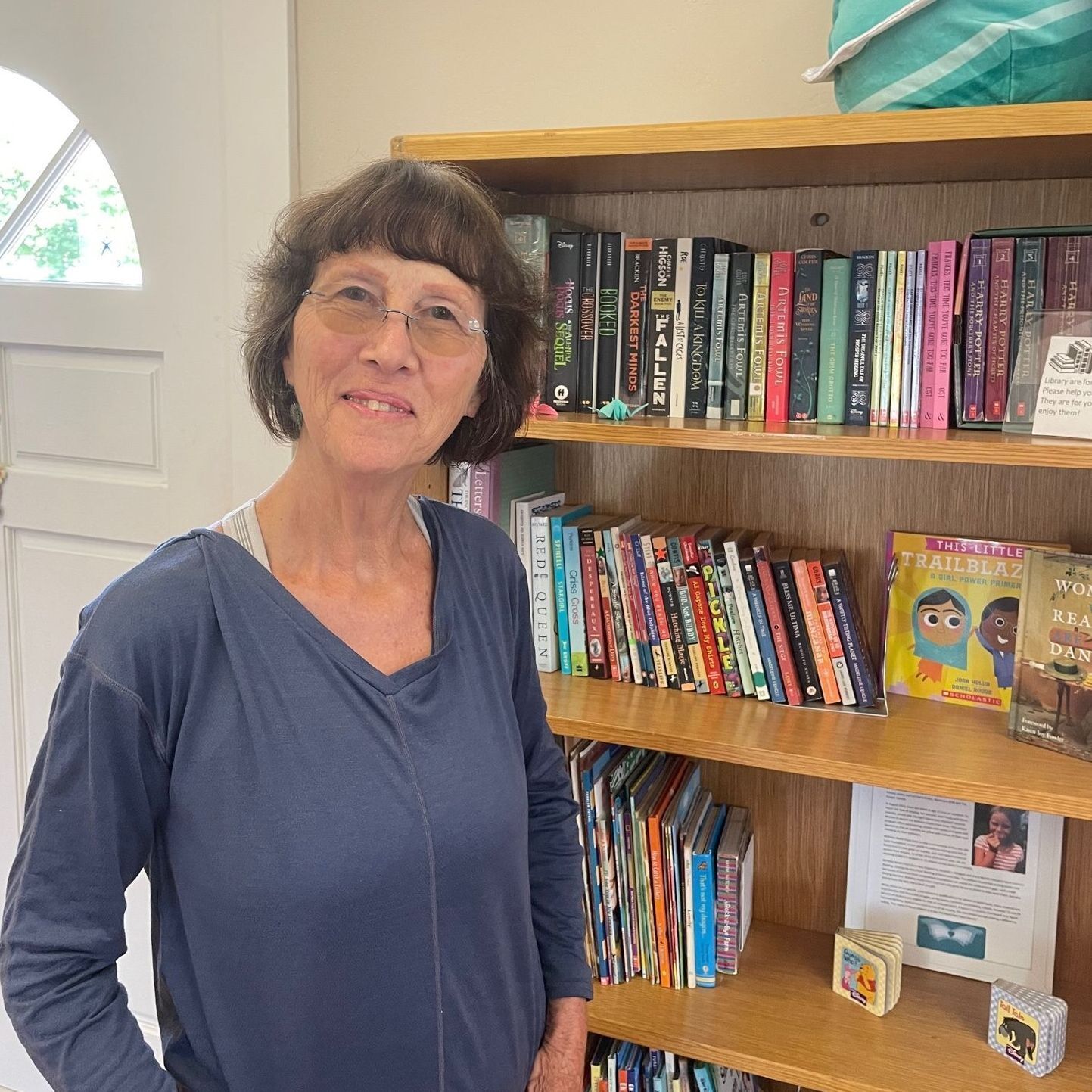 Retirement is often seen as the time to relax, to take a step back from the hustle and bustle of a career and enjoy the fruits of one's labor. But for Ellen Ferguson, retirement marked the start of a new chapter as a volunteer Advocate with CASA .
Ellen's journey as a CASA began in 2018. Her background in teaching elementary school and serving as an administrator, as well as her role as an English Language coordinator for Monterey County, provided her with a deep understanding of the needs of children and families, especially those facing language and cultural barriers. Given her bilingual proficiency in English and Spanish, she felt a strong calling to support Spanish-speaking families.
Since being sworn in, Ellen has worked with two families with each case spanning about two years, with a short break in between. In both situations, Ellen supported infants, which meant supporting not only the young children, but also their families, as any child under the age of 3 cannot be taken out of the home by a CASA. The babies Ellen supported had been removed from their mother's care and placed with extended family in the community. Therefore, Ellen worked with both the resource family (the extended family caring for the child) and the birth parents, who were working toward reunification.
Ellen quickly found out that working with infants and toddlers was not just about advocating about the best interest of the baby, but also supporting their caregivers. Ellen focused on modeling positive interactions, advocating for educational content in the household, and offering practical assistance such as diapers and blankets. Building trust was key; she wanted caregivers to view her as a valuable asset rather than a critic. Ellen's role as a CASA volunteer involved visiting the children and monitoring their progress in their homes. Ellen arranged dance and swim lessons, encouraged bilingualism, and provided resources for proper nutrition.
Ellen actively engaged with social workers and public nurses to ensure the children received necessary care, including physical and speech therapy. She supported resource parents by suggesting local preschools and facilitating their access to necessary items like cribs and highchairs.
The outcomes of Ellen's advocacy work were profoundly positive. In the first case, the paternal aunt and uncle eventually adopted the children, providing them with a stable and loving home. The children thrived, and Ellen continued to hear from them as the eldest started school. In the second case, the young resource parents demonstrated remarkable dedication, and the child formed strong attachments with them. The baby was reunited with their father and Ellen's involvement helped bridge the gap between the two families, with two different languages and cultures, ensuring that the child's best interests were at the forefront.
We thank you Ellen for your time, energy, and heart to ensure that these children's best interests were protected