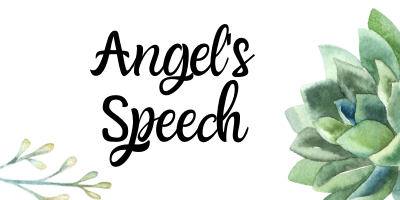 Angel gave this speech at the 2020 For the Love of Children Luncheon to 150 attendees on Feb. 19, 2020. 
Good morning, my name is Angel. I am 18 years old and I have been in foster care since I was 10 years old. I would like to tell you a little about my life's journey thus far. I was born in La Piedad, Michoacán, Mexico, 8 days after 9/11 occurred. My mom brought me to the United States shortly after my birth. When I was 10 years old, I, along with my little sister who was 8 years old at the time, were taken from our home because it was not a safe environment for us. We were placed in a foster home, with strange adults that we did not know, nor did we understand what was happening to us. I remember being scared, and I remember being scared for my little sister. I have been in foster care for half of my life and thus most of my memories of my childhood and adolescence are of my time in foster care. Before we were taken from our home, my sister and I had never been allowed to attend school, so many days we were left alone at home taking care of each other. I believe my biological parents were afraid that we would be taken away, like our older siblings were before us, so our parents hid us away from society.
Shortly after being removed from our home and placed in foster care, I met my CASA Doug for the first time. I wasn't sure who this stranger was, and of course I didn't understand what a CASA was. I was ten years old when I met Doug, and he has been by my side ever since. With the help of my social worker and Doug, my sister and I were enrolled in school for the very first time where we faced social and academic challenges. For me it was especially difficult because my classmates could all read and write, and I struggled to count to five. I remember being happy to be around other kids in a classroom, but it was very frustrating to be so far behind academically. My teachers tried hard to help me, but with a classroom full of kids it was difficult to spend extra time with me. It was obvious that I needed more help if I was going to catch up. It was clear that I needed more one-on-one instruction and tutoring than the school district was able to provide.
With the help of funding sources like the CASA Children's Fund, I was able to attend 2 hours of one-on-one tutoring after school, five days a week. I remember this time very well. The days were long. I attended school all day and then had two hours of tutoring. Slowly I began to read and write and I could see improvements every day. Within two years, I was completely caught up with my classmates. I think it helped that I love to learn, and I am grateful for the opportunity to be able to attend school like all the other kids. I remember Doug taking me and my sister to the Monterey Bay Aquarium, the Boardwalk, the Exploratorium in San Francisco and many other fun outings. With the help of CASA and The Children's Fund, I was also able to take swimming lessons and horseback riding lessons.
Around October 2012 I was twelve years old and I was moved out of my second foster home and placed with my aunt and uncle in Modesto. I remember thinking that I wouldn't see Doug anymore, but he promised me he would stay in my life and visit as much as he could. Again, with Doug's help, the move to Modesto wasn't too bad. I liked my school there, even though it was difficult making new friends. Doug came to visit me and my sister at least once a month and spent time meeting with my teachers and principal to make sure that I was caught up in school and fitting in OK. After one year of living in Modesto, the County decided that my aunt's house was not safe for us and we were sent back to Watsonville to live with a new foster family. Moving so many times at such a young age was beginning to feel normal to me. I guess this is what trauma is like. I should mention that I was receiving therapy for several years and this really helped me open up as a person. My therapist always told me that I should be proud of who I am and how far I have come. Doug is also always encouraging me to be my best and telling me that I am going to college no matter what and any college would be lucky to have me. It has been great to receive positive reinforcement, as this is something that was lacking in my younger years.
Fast forward, I am now a junior at Ceiba College Prep in Watsonville. I am proud to report that I have been on the honors list several times over the last couple of years. I am on the school track team, and I am active in a youth-focused organization called the Youth Advisory Board. The Youth Advisory Board is made up of youth in foster care and we advocate for youth in foster care by trying to make positive changes to the legal system, advocating for better quality health care, and being a voice for kids and youth in foster care. My goal is to finish high school and then attend a four-year college. I am not 100% certain what I want to do in life, but I am interested in a career as a social worker.
I have come a long way since the first day I was allowed to attend school. But the road has not been easy. Since being taken from my home when I was 10 years old, I have been in 7 different foster homes. I am currently with a nice family and I feel cared for and safe. I am grateful for the many good teachers that have helped me along the way, and for the one-on-one tutoring that I received. My CASA has been the one constant adult figure in my life. We have spent a lot of time together, sometimes doing activities, and sometimes just talking. Doug will always listen to me, especially when I want to complain about things. Getting a solid education has improved my self-esteem and I want to thank the "Friends of CASA" for being there for me and supporting me in my journey.