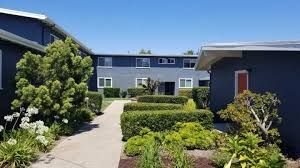 Current California law allows young adults to get support from the Dependency System from when they turn 18 until they turn 21.  This opt-in program for these Transition Age Youth provides social services, such as housing, counseling and skill-building as well as their CASA. Unfortunately, once they turn 21, they lose these supports when many aren't quite ready to be on their own.  Due to the current economic situation, the California government is planning on extending that support for an additional year for all 21-year-olds until June 2021. The approval of this extension is imminent and has the backing of Governor Newsom.
CASA of Santa Cruz will have the most youth turning 21 this year than we ever had. With this extension, if youth opt- in, their CASA will stay with them for another year, providing support.  In the meantime, CASA is working with various housing programs locally to determine how we can support our youth beyond their time in the foster care system.  The  issue of housing upon "aging-out" is a challenge for several of our Santa Cruz County youth. The official transition housing program has a limited number of vouchers for those who are 21-25 years old, and there are not enough to meet the need. 
In one situation, the youth transitioned to a different housing voucher that requires another adult to supervise their case management for 18 months and to work with them on budgeting and living skills.  Although the youth is no longer in the foster care system, her former CASA is staying with her to provide that support. Because the new voucher program is a Section 8 voucher, it was difficult to find a landlord who had an accurate understanding of the program. So, CASA of Santa Cruz stepped in to get the word out to landlords who have never worked with Section 8 or other vouchers before on the benefits of accepting such vouchers during the uncertain economic times we are in.  Through CASA's networking, we were able to match a landlord with the youth.
For foster youth who age-out, unless they are able and do opt-in, they no longer have access to the array of services and supports provided by the child welfare agency, including caseworker support. In addition, many of these youth are dealing with the long-term consequences of having experienced abuse or neglect and being removed from their families. Studies show that many youth who exit foster care have difficulties as they transition to adult life, and are more likely than their peers to be homeless or have housing instability. 
CASA works with many Transition Age Youth, who opt-in for support.  For example, recently a youth who had turned 18 was in a housing situation that wasn't supportive. They had previously been in the foster care system, but not for a few years. When the youth turned 18, they reached out to the social worker, asking for help and to opt-in for Transition Age Youth services. The youth was reconnected with her CASA who hadn't been her CASA for over 2 years! The volunteer CASA was reinstated (thank you!) to help with housing, school, and finances to help the transition into adulthood.  
If you are a landlord, or have contacts who are landlords, please help us get the word out for our young adults!  If landlords have never worked with Section 8 or other Vouchers before or have questions, they can call the landlord number at 831-454-9455 or visit their website at: https://www.hacosantacruz.org/program/housing-choice-voucher-section-8-program-for-landlords/. One of the perks of working with a program like FUP Vouchers/Section 8 is that during these uncertain times, the Housing Authority can guarantee rent payments even if a tenant loses a job or is unable to work. A tenant's portion or rent is based off of their income and the remainder is subsidized by the Housing Authority, meaning that landlords will continue to receive their full rent one way or another despite the ups and downs of the economy/jobs we have seen during the pandemic.  
Please contact Jimmy Cook, CASA  Program Director, if you have any questions or leads on possible rentals.
To make a donation, please visit