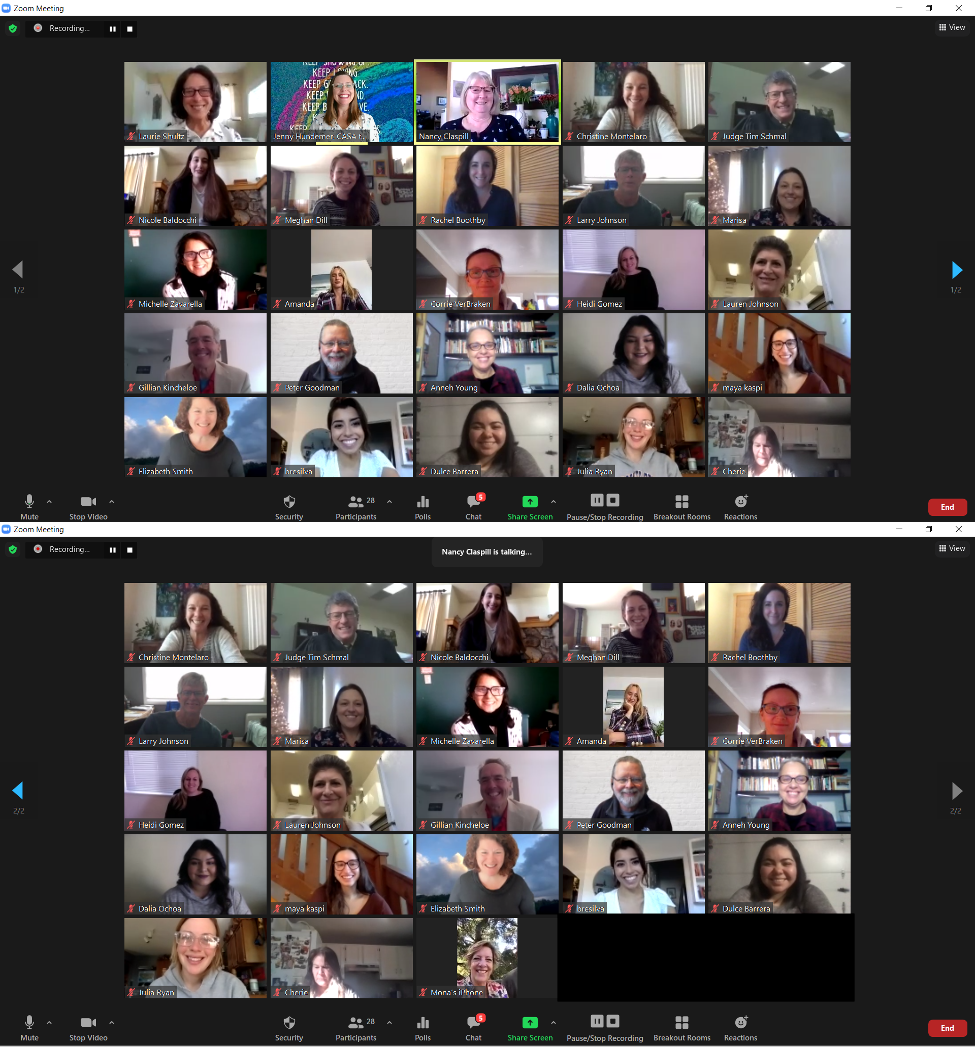 On November 10th, 2020, the Hon. Timothy Schmal swore in 26 community members as Court Appointed Special Advocates for children in foster care. This was upon their completion of the CASA 35-hour training program.
CASA of Santa Cruz County recruits, trains, and supervises volunteer Advocates who are matched one on one with a child in the county's dependency (foster care) court system advocating for them the entire time they have a case open with the Court. As officers of the Court, CASA volunteers ensure that the children's needs are recognized and their best interests are considered in the courtroom, school, and in the community.
Although there is a great need for bilingual and male volunteers, we always encourage people from all cultures and professions and of all ethnic and educational backgrounds to learn more. 
For more information on how to become a CASA volunteer Advocate, please contact Yosie Gonzalez at (831) 761-2956, ext. 119, or visit www.casaofsantacruz.org/signup.
Pictures following and attached
Pictured: Laurie Shultz, Trainer Jenny Hundemer, Nancy Claspill-Navasrro, Christine Montelaro, Hon. Judge Timothy Schmal, Nicole Baldocchi, Meghan Dill, Rachel Boothby, Larry Johnson, Marisa Fischer, Michelle Zavarella, Amanda Blakeman, Corrie VerBraken, Heidi Gomez, Lauren Holtsclaw-Johnson, Robert Kincheloe, Peter Goodman, Anne Young, Dalia Ochoa Navarro, Maya Kapsi, Joy Smith, Brianna Silva, Dulce Barrera, Julia Ryan, Cheri Hung, Mona Butler. Graduates not pictured: Jane Chen, Chris Taylor