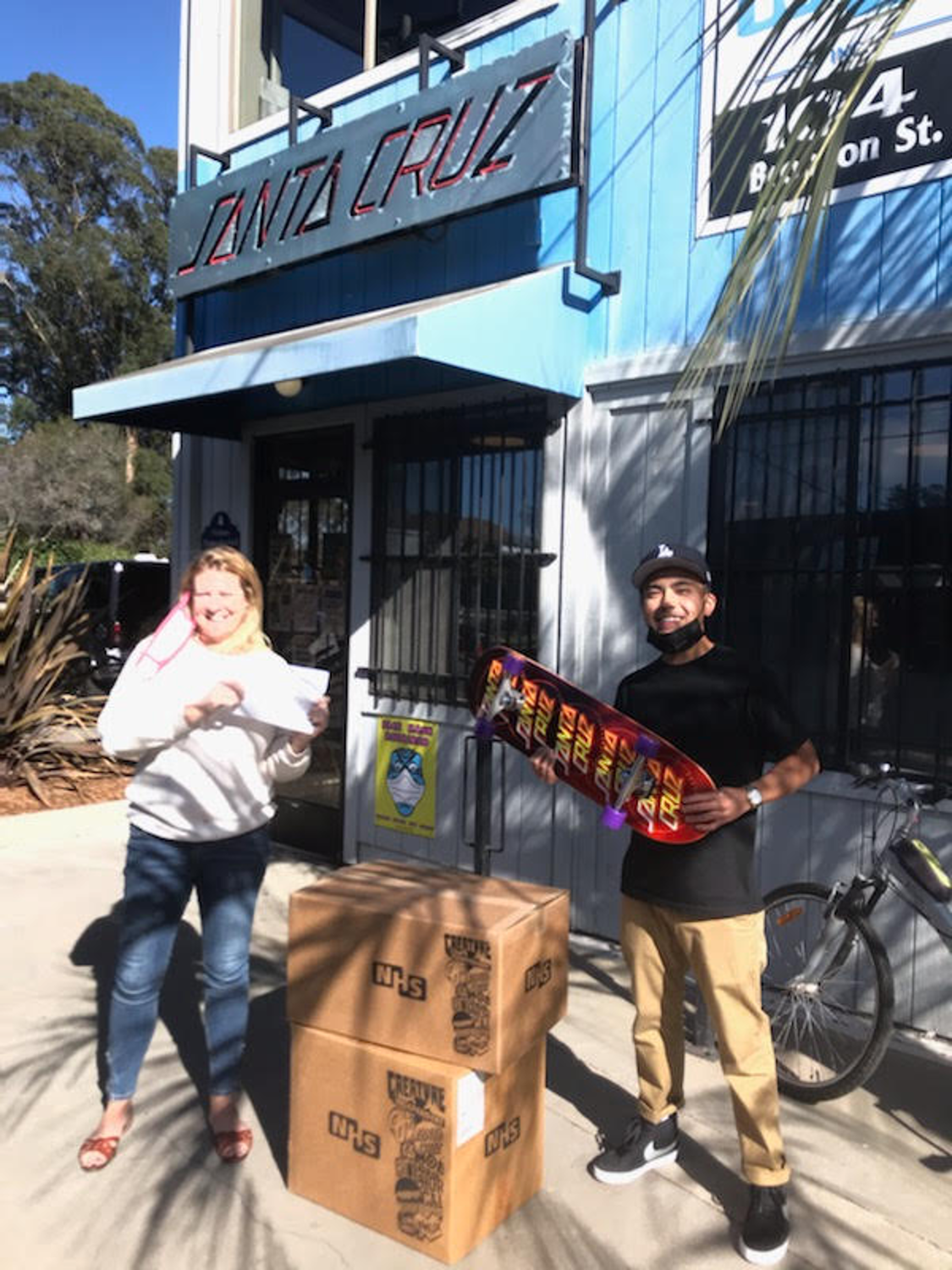 CASA Thanks NHS-Inc.
CASA of Santa Cruz would like to thank NHS-Inc. - Santa Cruz Skateboards for providing us with their challenge grant for Santa Cruz Gives. CASA is excited about having the support of such a young local company that literally grew up in Santa Cruz and represents the town with its lifestyle brand. Beyond the monetary donation, NHS-Inc. donated two boxes of new sweatshirts, flannels, long-sleeves, and thermals in a variety of kids sizes, just in time for winter. They also donated a skateboard. These gifts are going to mean so much to our community's foster youth who are going through the roughest time of their lives during the holidays. When we asked Kevin Chau (pictured below) why they decided to partner with CASA, he said "NHS-INC is a homegrown company that is made up of a community-driven team with roots deeply tied to Santa Cruz County. We believe CASA of Santa Cruz is an instrumental organization that is leading enormous positive change in the lives of the most vulnerable youth in our community, and through that we share various common interests and goals which makes it our pleasure to work with them to help give back what we can in these uncertain times."
In addition, a current CASA Advocate, Casie, works at NHS-Inc! She is so proud to work at NHS-Inc. and their support of CASA. She lets her co-workers know about CASA whenever she can and has this to say about why she became a CASA Advocate: "If you ever question whether one person can really make a difference, CASA proves the answer is a resounding 'YES!' The positive impact that you can have on a young person by simply showing up can be life changing. You are there to celebrate the good times, navigate the challenges, give them hope, help them learn to trust, and find their unique path to success. As a CASA you can elevate a child's voice letting them and the rest of the world know they deserve to be heard."
Pictured: Lisa Rupp (left) and Kevin Chau from NHS-Inc. present CASA of Santa Cruz with generous donations.