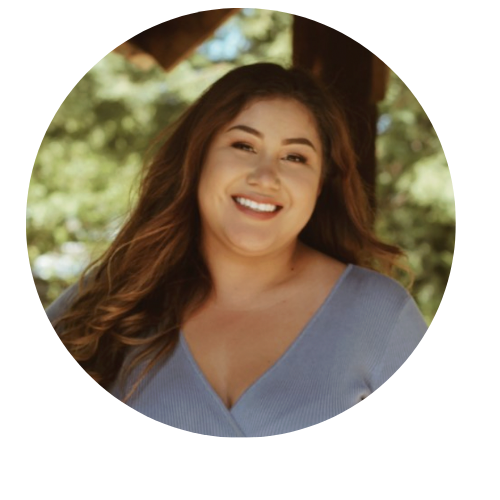 Hello.  I'm Conny Ramirez, Administrative Intern at CASA of Santa Cruz County.  I've been working at CASA since July of 2021, but have been involved with CASA since the age of 5  and I am now 22, so 17 years! 
What I've noticed working at CASA as opposed to visiting CASA as a foster youth is how much time and effort the staff put in their cases and how they are all truly loving and caring people. I meet amazing people working at CASA and I see how much kindness spreads throughout the office. I've seen how hard they work with one another. It's wonderful to have the opportunity to work with an organization that means so much to me while growing up. I also get to work with someone who has known me since the age of five when I entered the system, and who was my first social worker and who I thank so much for helping my family. I'm grateful that I was able to see that there are nice people in the world who want to help others. 
Since I started at CASA I have learned to do administrative work such as answering the phones, monitoring the door, assisting with mailing, and helping with events. I also was the co-host of Imagine!, an event we do to raise money. I was so happy I was able to go up on stage and help other youth share their stories. 
What I like most about my job is when we have Advocates come to the office with their youth  and see them baking cookies or doing homework. I also enjoy seeing how happy the kids are and how excited they are to show us what they've done, whether it's art or yummy food they made. When they share, it 's always a bonus! 
I am excited to make small events for the kids and decorate the CASA house to see the kids' reactions. This is important to me because I remember coming as a kid with my siblings and enjoying the parties they did for the youth and all the fun activities they had. CASA house was a fun and safe space for me to go and I want to be able to do the same with today's kids. I want them to feel welcomed. I remember it was always a place where my siblings and I would get together. I especially remember the Christmas parties and I really hope to be able to give back.
What I look forward to in the next six months is growing and learning as much as I can about each role at CASA and seeing how I can help. I hope to learn ways we can help kids who have experienced trauma and how we can better the system to not introduce trauma in the first place. 
I hope to have others understand how the trauma of being removed from your family can really affect you in many different ways. As a young kid who was removed by the system, it was confusing to understand why people were taking me from my family. Trauma is there during the process but continues to grow while trying to figure out where you're staying and why you're not able to see your siblings, the one comfort you have. 
Growing up I've always wanted to help others. I've always gone back to think of the times when I didn't have anyone or when I felt most alone and wished to have more support. I was lucky enough to be able to have a few people in my life growing up to keep me on the right track but I know that not everyone has that person they can rely on. I don't always feel closely connected with the youth and their cases, but I do want to at least make them feel safe and welcomed when they come to the CASA house. I want to be able to bring joy to them if I can. I sometimes see myself in them and just want to show them kindness because that's something that was taken from me when I was young. Now that I'm older I can see and understand why many things happened in my life but when you're young and are in the system there's a lot you don't understand and a lot that scares you. If I can help even one kid be less afraid, then I will feel successful at my job here at CASA.