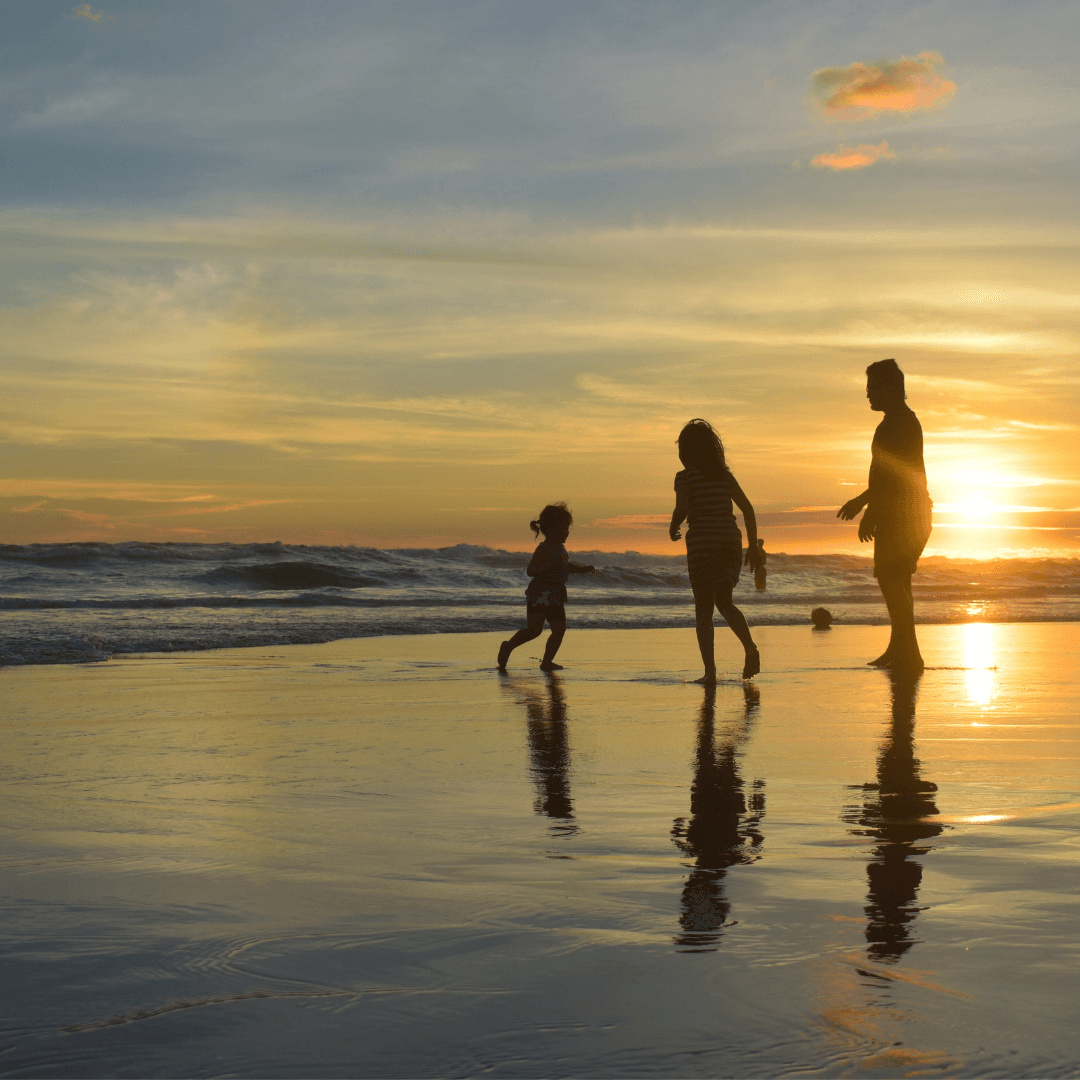 June is Reunification Month where we celebrate families that are successfully reunited during their time in the Dependency Care System. Almost all young children who are removed from their parent's care are initially placed in "family reunification", as the goal is for the children to return to their families as soon as safe to do so. There are also children in Santa Cruz County Dependency Care who are not removed from their home and remain with their parents placed in "family maintenance."  
In the summer of 2020, three sisters, ages 4, 9, and 12, were removed from their mother's care due to neglect. The youngest daughter along with her eldest sister, went to live with their dad, Mike*, in a shelter. The middle daughter went to live with her paternal grandmother about 45 minutes away from the rest of her family. Very soon after, the father was able to move with his girls into a trailer on his mother's property. While it was great to have all the girls together with their father, they moved far from their mom. And the grandmother's property was in a very rural area, so the girls were isolated with unreliable internet and cellular service, compounded by the social isolation due to the pandemic.  
CASA Advocates Suzie, Teresa, and Suzanne met the three girls for the first time along with Mike and his mother masked-up in a park that summer. From there they started regular visits with the family. At the time, Mike seemed understandably overwhelmed with suddenly being a single dad and all the responsibilities that came with it, especially with his youngest daughter, who has autism, is non-verbal, and requires particular care. Mike faced challenges to raise three girls on his own, during a pandemic, without a car, and far removed from where the girls had lived. It was obvious from the start that Mike loved his daughters more than anything, and was willing and able to work hard to keep his family together, but he felt guilty about what had happened to them. 
At first, he also was a bit unsure about the Advocates and their intentions. He assumed they were part of the system and would try to impress them, assuming they were judging him. The three Advocates had compassion for him and worked to support the family so it could remain united. The Advocates would share parenting stories and let him know many of his woes as a dad were normal and that they would do whatever they could to support and encourage him. The three Advocates worked as a team toward the wellbeing of the entire family unit. It took about a year for Mike to let his guard down, trust the Advocates, admit he needed support, and accept that help.  
With the help of Advocates and FosterEd, the girls were able to remain at their previous schools and see friends online. The Advocates would email teachers and make sure everything was on track and that Mike had the forms he needed to have the school's support. Also, the youngest daughter needed special accommodation when she was about to enter school. The Advocates figured out how to get her in-home services which are now helping her grow. 
The Advocates were also there to provide dad with some space and took the girls out shopping for back-to-school clothes or to visit Rooster the horse. Many outings were with the three girls and three Advocates and many times dad came along too. The Advocates were able to provide a bit of fun and relief from the stress.  
Happily, the case was dismissed after two years. Mike now seems more solid and grounded and appreciative of all the help CASA and FosterEd provided. We wish this reunified family peace and healing as they continue to flourish, and we celebrate their resilience as they take care of each other. 
*Fictitious name