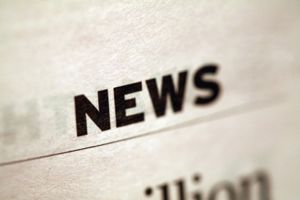 CASA of Santa Cruz County Receives Grant from the California CASA Association to Strengthen Foster Youth Advocacy
Watsonville, CA (1/30/2022) CASA of Santa Cruz County (CASA of Santa Cruz) announced it has a received a $544,573 grant award from the California Court Appointed Special Advocate Association (California CASA), to strengthen foster youth advocacy programs throughout Santa Cruz County. CASA of Santa Cruz supported 201 youth last year. The grant awarded to CASA of Santa Cruz is allocated from a $20 million state appropriation to California CASA, the statewide association that serves a network of 44 local CASA programs.
"We thank California CASA for this unprecedented grant," said Executive Director, Lynne Petrovic. "With it, we can now expand our services to youth in the Juvenile Justice Court and work towards providing an Advocate to every youth on probation in Santa Cruz County. We just finished a pilot project with our youth who are justice-involved. The results were so promising that both our Juvenile Justice Court and CASA have committed to increasing the number of youths served. So, the timing was perfect. This grant will also allow us to work more closely with our families, ultimately leading to serving more children in our county's foster care system. We are deeply appreciative of the support we receive from local legislators, state leadership, and our community. Together, we are changing lives, one child at a time."
"We are excited to award CASA of Santa Cruz this grant to help build a solid foundation for increasing the number of CASAs serving children in Santa Cruz County," said Sharon M. Lawrence, Esq., Chief Executive Officer, California CASA. "Our ultimate vision is to support all children statewide who could benefit from a CASA volunteer—an estimated 46,000 who live within the foster care system. These capacity-building grants are the first step towards achieving this ambitious goal, which we hope to reach within a decade. We thank Governor Newsom and the California State Legislature for sharing our vision and supporting this vital work."
CASA Volunteers
In Santa Cruz County, CASA of Santa Cruz Cruz recruits, trains supervises, and supports CASA volunteers to advocate for children in foster care. Within the foster care system in California, Court Appointed Special Advocate, or CASA, volunteers are matched with a child or sibling group and advocate on their behalf in court, in schools, in health care settings, and in the community. Aside from their time spent with the child, CASAs communicate with all of the other adults in a child's life – teachers, doctors, lawyers, biological families, social workers, and caregivers. With the knowledge they gather, they request important services for a child, such as counseling, tutoring, physical therapy, or medical services. They also submit written reports to the court, which can be entered as evidence in the case and upon which dependency judges rely to make important decisions about the child's future.
To help foster youth Santa Cruz County, CASA of Santa Cruz is actively recruiting CASA volunteers. There are currently 12 children waiting for the advocacy services of a CASA. For more information on becoming a CASA, please contact Outreach Manager Clarita Cortez at (831) 761-2956 ext. 102 or clarita@casaofsantacruz.org or visit our website at www.casaofsantacruz.org to find out other ways to give back to our community.
About California CASA Association
California CASA, a private, nonprofit organization, is the statewide association serving and supporting a network of 44 local CASA programs. California CASA provides training, raises awareness for the need for CASA volunteers, and promotes legislation that benefits children in foster care. The 44 independent, nonprofit organizations, appointed by their local Superior Courts, are located in 51 of the state's 58 counties—locations where 99% of California's foster population live. California has more children and youth in foster care than any other state in the nation – approximately 80,000 in the course of a year. Currently, only 16% of California foster children (13,000) have a CASA volunteer advocating on their behalf, but California CASA and its Board of Directors have set a 10-year visionary goal to provide CASAs for every child who needs one. For more information, please visit www.californiacasa.org.
About CASA of Santa Cruz County
Over the course of our 30-year history, CASA of Santa Cruz has serviced Santa Cruz County's most vulnerable families. The organization has recruited, trained, and supervised roughly 1,500 Advocates to mentor and advocate for almost 2,000 children and youth in the foster care system, helping them feel cared for and connected with the people, families, and resources they need to heal and flourish into adulthood.