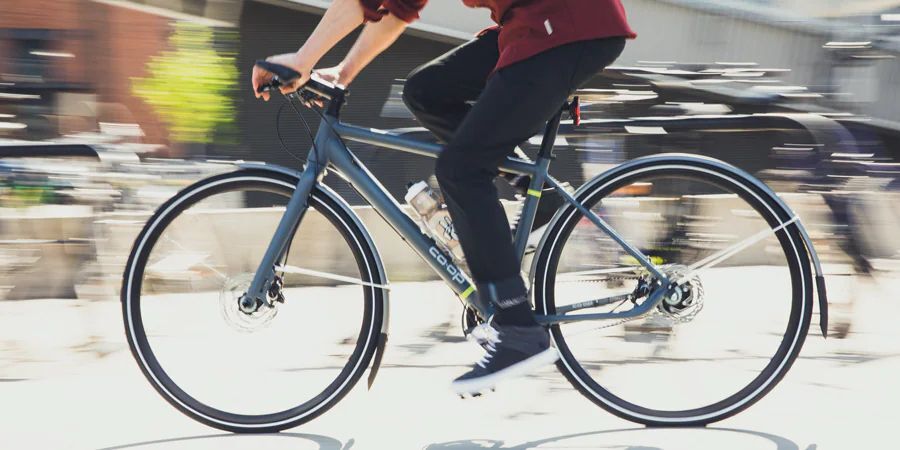 Devon* had been in and out of foster care from an early age. He had a challenging relationship with his mother and struggled with mental health difficulties. To further complicate matters, Devon edged closer to aging out of the system, leaving him without the much-needed resources for him to flourish into adulthood. But right around his 18th birthday, Devon was matched with Advocate Prentice.
It was slow going at first, but over the first year, they began to develop trust. They often bonded over their shared love of all things bicycles. Devon had received specialized training in high school for bicycle maintenance and repair. He is so smart and already such a bicycle expert that he can tell you all about each individual part, even the most obscure little detail.
With Prentice's assistance, Devon was accepted into El Dorado Center. The residential treatment program offered through Encompass Community Services helped Devon develop independent living skills and helped him transition back to community living. When it was time for Devon to strike out on his own, Prentice was there to connect him with resources, such as the Housing Authority of the County of Santa Cruz, and to help him search for an apartment.
Devon and Prentice went to as many open houses as they could find, but they faced stiff competition with dozens of other applicants able to offer large security deposits. And while falling far short of actually being offered an apartment, one particular complex manager, Jim, took a liking to the both of them and promised to reach out if anything opened up. But as Devon approached 21 and aging out of the system, the threat of becoming unhoused was all too real.
But as things seemed most dire, Jim had an apartment become available. Prentice was absolutely shocked that they had pulled it off. They had finally found Devon an apartment.
He moved in right away.
Even though the case has ended, recently Devon and Prentice recently got lunch together and Devon is doing great. He's still in the same apartment, and he happily bikes to the job that Prentice helped him get every day and rides home in the dark every night. Not even rain slows Devon down. He just shows up to work a little wet. He was even moved from the warehouse to the shop, but his ultimate goal is to work for a local high end mountain bike manufacturer.
*fictitious name