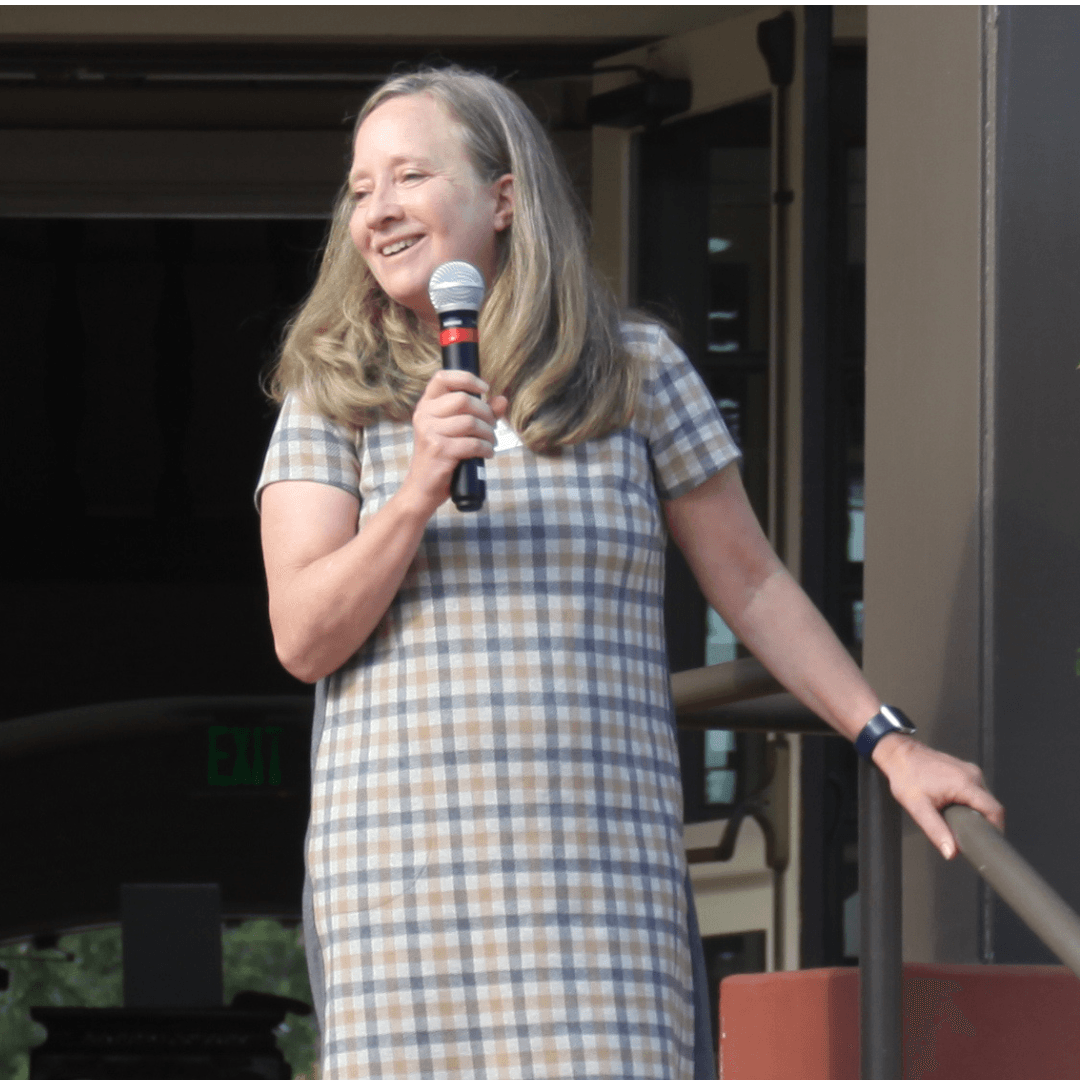 This quarter was a busy one with many Advocates and their kids visiting the CASA house to play outside, create some art, grab a book, or fill the house with delicious smells from their baking. At our annual spring party, we enjoyed watching the fun-loving egg hunters explore every nook and cranny looking for treats. A group of four siblings attended together and bonded over playing with gifts donated by the Kappa Alpha Theta sorority which was a special moment of joy to witness.
In April, we hosted Representative Jimmy Panetta and a slew of other dignitaries from the tri-counties (San Benito, Monterey, and Santa Cruz) at the CASA House for a press conference to discuss preventative factors for Child Abuse Prevention month. Former foster youth and current board member, Melissa La Hommedieu, spoke from the heart about what we can do as a community to strengthen families. A recording is available on our YouTube Channel if you haven't yet seen it. It really is powerful.
I was so happy to see so many smiling faces at the 3rd annual Move for CASA in May. Thank you for the record turnout, despite the threat of rain. I hope you had as much fun as I did meeting our neighbors from CASA of Monterey, saying "hi" to old friends, meeting new ones, and getting some exercise!
From my heart, I want to thank you for filling out our first ever supporter connection survey. It was super interesting to learn more about you and what connects you to CASA. Also, I am grateful for your gifts to create a match for our upcoming Juvenile Justice campaign.
And speaking of Juvenile Justice, I am so happy to report that we are growing the program as planned. Advocate Supervisors are attending Juvenile Court every day, laying the necessary groundwork, and building relationships with Probation and the Court. We are currently matching more justice-involved youth with Advocates than ever before and are actively recruiting more Advocates for the Juvenile Justice Program.
And now for some numbers from the quarter!
We served 145 children, 32 children of whom were newly assigned this quarter, waiting only a median of 29 days from referral to match.
49 were aged 0-5, 12% of whom were newly assigned.
27 were aged 6-11, 3% of whom were newly assigned.
56 were aged 12-18, 10% of whom were newly assigned.
13 were over 18 years old, 1% of whom were newly assigned.
44% of children served this quarter were Hispanic or Latino.
83% were in Dependency Care, 13% were in Juvenile Justice, and 4% were in both (dual status).
This quarter also brings the end of our fiscal year. And full details will be included in our Annual Impact Report which we will prepare and mail to you in the Fall. This past fiscal year was one of growth for our organization, as we obtained some new grants to build out the Juvenile Justice Program and provided all staff with wages to have a quality standard of living in our county. Thanks to your generosity, we have been able to prosper and serve more youth of our community.
We hope to see you at Imagine! at Cabrillo College's Sesnon House on September 9th, 3:00 pm to 7:00 pm, where we will celebrate growth at CASA and the children and families we serve. This year we have fantastic youth musical performances, a silent and live auction, and of course our youth speakers during a lovely full course meal. You can learn more and purchase tickets on our website: www.casaofsantacruz.org/imagine.
And as always, we welcome you to visit us at the CASA House Monday-Friday, 9:00 am to 12:00 pm. Please call ahead to schedule a visit with me or another staff member.